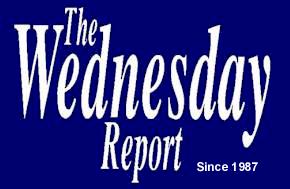 Volume 8, Number 1 January 12, 1994

---
Comment:
The year 1993 was a calamity for the Canadian aerospace and defence industries. Can it be any worse in 1994? Some analysts predict more of the same while others see a gradual leveling of the plummeting line graph. Defence business contraction in 1993 was a thing out of control. Driven as much by domestic political upheaval as by world-wide trends, Canadian defence cuts would seem to be permanent. In the broader North American picture, some analysts see the next resumption in U.S. sector growth at around the end of the decade with a few years — 1994 through 1997 — remaining yet in the downward slide. For much of the Canadian industry, which relies substantially on exports, the heavy decline in spending by our U.S. neighbour means devastation. But overlaying American trends on Canadian domestic procurement is perhaps a fool's game considering that Canada has become an anomaly in the great scheme of defence preparedness. We have never kept pace with our allies and are somewhat committed to our status quo level of token defence production to sustain a nominally equipped Canadian Forces. In 1994 we should get a hint of whether or not that will be sufficient to uphold any kind of defence industrial base.
A WISHY-WASHY THREAT
NATO has again threatened Bosnian Serbs with a slap across the face with a skimpy wet noodle. That's about the size of it.
The Alliance has threatened Bosnian Serbs saying that it is ready to launch mortal air strikes if Serb shelling and other cease-fire violations in Bosnia-Hercegovina do not stop. Nonetheless the shelling has continued feverishly despite NATO's declared inflexibility.
This week's threat was to reaffirm NATO's August 1993 warning which went completely unheeded without ramification to the brash Serbs.
The original communique authorized air strikes against Serb militiamen besieging Muslim towns or blocking relief deliveries. Any initial NATO air strike must go through a tedious process of approval and be conducted under U.N. command.
Such an air attack must first be requested by U.N. ground commanders and then be subsequently approved by U.N. Secretary General Boutros Boutros-Ghali. Following this, the action must be finally agreed upon by NATO members in a so-called consultative process.
This week's threat from NATO goes beyond the 1993 communique in its wording, vowing to support humanitarian relief efforts by opening the Bosnian-held air strip at Tuzla and by breaking a mini-siege at Srebrenica so that Canadian soldiers stationed there can be replaced by Dutch troops. It may still, however, be a hollow threat if Canada's reaction is any measure of the Alliance members' support for the action.
To paraphrase our foreign affairs minister who was called upon by domestic media to explain why Canada's position of opposition to the NATO threat was suddenly changed over Monday night: `Our decision today is different than yesterday because we now support the decision for as long as we choose to support it.' — It is no wonder the Serbs were still shelling Tuzla at press time.
Micheal J. O'Brien
NATO ISSUES STATEMENT FOLLOWING CRUCIAL SUMMIT IN BRUSSELS
"Partnerships For Peace" is the underlying theme to what may become the quintessential mission statement for the North American Treaty Alliance. In the aftermath of the dissolution of the Warsaw Pact and the end of the Cold War, NATO has sought a consensus on what its role will be in future years. In a two-day summit in Brussels attended by member-nations' heads of state, NATO defence ministers and most member nations' foreign affairs ministers, numerous abiding issues were discussed and many resolved. The summit was the first in over two years.
The following are key excerpts from the final communique of the NATO summit which ended Tuesday.
"We, the Heads of State and Government of the member countries of the North Atlantic Alliance, have gathered in Brussels to renew our Alliance in light of the historic transformations affecting the entire continent of Europe. We welcome the new climate of cooperation that has emerged in Europe with the end of the period of global confrontation embodied in the Cold War. However, we must also note that other causes of instability, tension and conflict have emerged. We therefore confirm the enduring validity and indispensability of our Alliance. It is based on a strong transatlantic link, the expression of a shared destiny.
"We have agreed:
1) to adapt further the Alliance's political and military structures to reflect both the full spectrum of roles and the development of the emerging European Security and Defence Identity, and endorse the concept of Combined Joint Task Forces;
2) to reaffirm that the Alliance remains open to the membership of other European countries;
3) to launch a major initiative through a Partnership for Peace, in which we invite Partners to join us in new political and military efforts to work alongside the Alliance; and
4) to intensify our efforts against the proliferation of weapons of mass destruction and their means of delivery.
"We reaffirm our strong commitment to the transatlantic link. All our countries wish to continue the direct involvement of the United States and Canada in the security of Europe. We note that this is also the expressed wish of the new democracies of the East.
"Today, we confirm and renew this link between North America and a Europe developing a Common Foreign and Security Policy and taking on greater responsibility on defence matters...
"We support strengthening the European pillar of the Alliance through the Western European Union... The Alliance's organization and resources will be adjusted so as to facilitate this.
"We therefore stand ready to make collective assets of the Alliance available for WEU operations undertaken by the European Allies in pursuit of their Common Foreign and Security Policy....
"NATO increasingly will be called upon to undertake missions in addition to the traditional and fundamental task of collective defence of its members... We reaffirm our offer to support... peacekeeping and other operations under the authority of the U.N. Security Council or the responsibility of the CSCE...
"We endorse the concept of Combined Joint Task Forces as a means to facilitate contingency operations, including operations with participating nations outside the Alliance...
"Our own security is inseparably linked to that of all other states in Europe. The consolidation and preservation throughout the continent of democratic societies and their freedom from any form of coercion or intimidation are therefore of direct and material concern to us...
"We welcome the European Union proposal for a Pact on Stability in Europe, will contribute to its elaboration, and look forward to the opening conference which will take place in Paris in the spring.
"We reaffirm that the Alliance. remains open to membership of other European states in a position to further the principles of the Treaty and to contribute to the security of the North Atlantic area. We expect and would welcome NATO expansion that would reach to democratic states to our East, as part of an evolutionary process, taking into account political and security developments In the whole of Europe.
"We have decided to launch an immediate and practical programme that will transform the relationship between NATO and participating states. This new programme goes beyond dialogue and cooperation to forge a real partnership - a Partnership for Peace. We invite the other states participating in the NACC, and other CSCE countries able and willing to contribute to this programme, to join with us in this Partnership. Active participation in the Partnership for Peace will play an important role in the evolutionary process of expansion of NATO.
"NATO will consult with any active participant in the Partnership if that Partner perceives a direct threat to its territorial integrity, political independence or security.... We will work in concrete ways towards transparency in defence budgeting, promoting democratic control of defence ministries, joint planning, joint military exercises and creating an ability to operate with NATO forces in such fields as peacekeeping, search and rescue and humanitarian operations and others as may be agreed....We will propose, within the Partnership framework, peacekeeping field exercises beginning in 1994.
"We condemn all acts of international terrorism. We stress the need for the most effective cooperation possible to prevent and suppress this scourge.
"We reaffirm our support for political and economic reform in Russia. We believe that an independent, democratic, stable and nuclear-weapons-free Ukraine would likewise contribute to security and stability....
"We continue to believe that the conflict in Bosnia must be settled at the negotiating table and not on the battlefield. Only the parties can bring peace to the former Yugoslavia. Only they can agree to lay down their arms and end the violence which for these many months has only served to demonstrate that no side can prevail in its pursuit of military victory.
"We are united in supporting the efforts of the United Nations and the European Union to secure a negotiated settlement.
"We are determined to eliminate obstacles to the accomplishment of the UNPROFOR mandate. We will continue operations to enforce the No-Fly Zone over Bosnia. We call for the full implementation of the UNSC resolutions regarding the reinforcement of UNPROFOR. We reaffirm our readiness, under the authority of the United Nations Security Council... to carry out air strikes in order to prevent the strangulation of Sarajevo, the safe areas and other threatened areas in Bosnia-Hercegovina. In this context, we urge the UNPROFOR authorities to draw up urgently plans to ensure that the blocked rotation of the UNPROFOR contingent in Srebrenica can take place and to examine how the airport at Tuzla can be opened for humanitarian relief purposes.
"The past five years have brought historic opportunities as well as new uncertainties and instabilities to Europe. The challenges we face are many and serious. The decisions we have taken today will better enable us to meet them."
GENERAL COURTS MARTIAL DIRECTED RE: SOMALIA INCIDENT
General Courts Martial were directed and convened December 14, 1993 to try two members of the Canadian Forces in relation to the death of a Somali national in Canadian custody on March 16, 1993 in Belet Uen, Somalia.
Major-General Robert Fischer, Associate Senior Assistant Deputy Minister (Materiel), directed and convened the courts martial for Private Elvin Brown and Private David Brocklebank. The courts martial for Brown and Brocklebank will commence on February 7 and February 28 respectively. They will be held at CFB Petawawa.
The initial General Courts Martial directed against both CF members in October and November, 1993 were terminated following a ruling by the Judge Advocates of these cases. Both cases were subsequently referred back to Major-General Brian Vernon, Commander Land Forces Central Area. The disciplinary process was re-initiated for both cases and the matter was referred to Fischer, who in his current appointment is a Convening Authority.
Brown faces charges of second degree murder and torture. Brocklebank is charged with torture and negligent performance of duties. (See The Wednesday Report, May 26, 1993, page 3, "Charges Laid Against Four Soldiers — Possibly More To Come".)
Two additional court martial dates have been set in relation to the Arone incident (see September 15, 1993, page 3, "More Charges Laid In Arone Incident"), and one in connection with the May 3, 1993 shooting death of Corporal Michael David Abel.
Major-General Fischer convened the trials for Major Anthony Gerald Seward, Sergeant Perry Douglas Gresty and Master Corporal Anthony David Smith. The General Court Martial for Seward will commence on May 9; for Gresty, on March 21; and for Smith, on April 11. These trials will also be held at CFB Petawawa.
Seward, presently of Toronto District Headquarters, is charged with unlawfully causing bodily harm and negligent performance of duties. He was the former "Officer Commanding", 2 Commando of the Canadian Airborne Regiment. Gresty, currently of 1st Battalion Princess Patricia's Canadian Light Infantry in Calgary, is charged with two offences of negligent performance of duties. He had formerly served with 2 Commando. Smith, of 3 Commando, Canadian Airborne Regiment, is charged with criminal negligence causing death and negligent performance of a military duty.
MINOR FIRE IN HMCS FRASER
On Monday, there was a minor fire in insulation surrounding a steam pipe in HMCS Fraser which is currently heading from Halifax, Nova Scotia to U.N. operations off Haiti.
Four boiler room personnel who were slightly injured while putting out the fire returned to duty after treatment. Two were treated for minor smoke inhalation, one for a small second-degree facial burn, and one for a small first-degree burn on his hand.
The fire was quickly extinguished with damage confined to the pipe insulation and no impact on Fraser's operations. Initial indications are that a grease spot on the insulation ignited spontaneously from the heat of the pipe.
CANADIANS TAKE PART IN CARIBBEAN RESCUE MISSION
A CH-124 Sea King from the HMCS Provider rescued all nine people from a freighter that sank on the night of December 28, 1993 southwest of Haiti. The 67-meter, Honduran-registered MV Southern Sky issued a distress call after taking in water, resulting in a list of 30 to 40 degrees. A U.S. Coast Guard aircraft dropped two life rafts to Southern Sky. A few minutes later, one of HMCS Provider's Sea King helicopters arrived on the scene, at which point the freighter's crew abandoned ship into the life rafts. All nine were safely hoisted aboard the Sea King and were transferred to an American frigate, USS Flatley, which was to drop them off at a U.S. naval base at Guantanamo Bay, Cuba.
AEROSPATIALE TO GO ON THE OFFENSIVE IN 1994
Last Wednesday, Aerospatiale Chairman and CEO Louis Gallois met with the press to review 1993 and outline the company's aggressive strategy for 1994.
"The market environment remained very weak in 1993, and it will not get better with the wave of a magic wand," he emphasized. "Indicators for the second half of 1993, nonetheless, seem to show that the market will not get any worse."
"We seem to have hit the bottom of the wave, although a recovery is not expected in 1994," he said. "At the same time, our products, technologies, staff and alliances have been able to stand up to the environment and maintain or even improve their positions under extremely difficult market conditions."
Gallois noted that "this resilience constitutes a sign of hope, and it will shape Aerospatiale's actions in 1994: strengthen our solid positions even further, and from this base go on the offensive by increasing market share. Events this past year showed that we are fully capable of achieving this goal."
He referred to three points upon which Aerospatiale can build in 1994, including: Aerospatiale's ability in 1993 to consolidate and in certain cases improve its market positions; the company's cost-saving measures started showing significant results in 1993; and personnel and workers' organizations have shown a remarkable sense of responsibility and openness to the changes that were necessary, making the progress realized in 1993 possible.
Gallois also provided an overview of Aerospatiale's 1993 financial results, indicating that "the economic climate in the civilian market for aircraft and helicopters led to a decrease in orders booked, for a total of $29 billion francs, compared with about 40 in 1992, although a pick-up in military export and space sector orders took place. At year-end 1993 the order book stood at $130 billion francs, equal to a workload of 2.5 years."
He noted that the Aerospatiale group posted consolidated sales of approximately $49.3 billion francs, which represents a 5 percent limited decrease compared with 1992.
"Net earnings for 1993," he said, "although still in the red, will show a significant improvement." He credited this improvement to the "stringent measures applied group-wide", and assured that "these efforts will be pursued in 1994".
"The group's debt load was stabilized and even decreased," said Gallois. "The goal is now to return to profits as quickly as possible, by 1995 at the latest."
Last year, Aerospatiale continued its strategy of strengthening its alliances. In his closing remarks, Gallois stated, "Our goal is to place each of our businesses within an alliance structure that is most favourable to its development. In fact, these structures are always well balanced — that is, power is always shared, which is a unique characteristic of European alliances. Nobody tries to smother the other partner, because everyone knows that this would lead to failure and fragmentation."
MD RECEIVES OMNIBUS SPACE CONTRACT FROM U.S. ARMY
Last week the U.S. Army Space and Strategic Defence Command awarded McDonnell Douglas a $5.4 million contract for continued technology development and testing activities for various Army space and strategic systems. If the first option to the contract is exercised, the contract could be worth more than $15.8 million.
"This contract is a natural extension of the technology development work we've done in the past for the Army's Space and Strategic Defence Command," said Andy Bicos, programme manager.
"McDonnell Douglas is leading a team that will be developing and/or testing composite material airframes, kinetic kill vehicles, advanced heat shields, ceramic divert injectors, as well as other state-of-art components for Army systems."
In addition, McDonnell Douglas will formulate technology development and test plans, and design, fabricate and test endoatmospheric and exoatmospheric weapons system components.
UNOSOM II TO HAVE NEW U.N. COMMANDER LATE NEXT WEEK
Malaysia's Army Field Command Headquarters Chief, Lieutenant-General Datuk Aboo Samah Aboo Bakar has been appointed commander of the United Nations operations in Somalia (UNOSOM II). The appointment will be effective January 20. Malaysian Defence Minister Najib Tun Razak said that the United Nations and the other military forces under UNOSOM 11 had agreed to the appointment of Aboo Samah to succeed Lieutenant-General Cervik Bir, of Turkey, on expiry of his term of service.
This is the first time a Malaysian has been given the honour of leading a U.N. contingent in an international peacekeeping mission, the country's Defence Minister told a press conference at the Ministry of Defence in Kuala Lumpur last Thursday. He said that Aboo Samah would leave for the Somalian capital of Mogadishu on January 12 before reporting for duty at the U.N. headquarters in New York on January 20 when he would officially assume his duties on receiving his letter of appointment.
McDONNELL DOUGLAS PURSUES S/VSTOL DEVELOPMENT
McDonnell Douglas has established a new Vertical/Short Takeoff and Landing (V/STOL) Research and Development Centre that will focus the company's unique experience in V/STOL aircraft and its advanced technology and processes activities.
The company's Keith Hertzenberg will head the new organization, which is a subdivision of the New Aircraft and Missile Products (NAMP) division at McDonnell Douglas Aerospace. Among the V/STOL Research and Development Centre's responsibilities will be the McDonnell Douglas/British Aerospace entry in the Advanced Short Takeoff and Landing (ASTOVL) technology demonstration programme. The centre will also pursue, test and demonstrate both new technologies and new fabrication and production processes for both new and existing aircraft, including the Harrier II Plus.
The Research and Development Centre will also support the Harrier II Plus Remanufacturing Program, where current day-attack Harrier IIs will be converted into Harrier II Plus aircraft with a new service life at two-thirds the cost of building an all new aircraft.
"McDonnell Douglas and British Aerospace have been teamed since 1969, and we have established ourselves as leaders in V/STOL through the Harrier program," Hertzenberg said. "No other team in the world has our experience in V/STOL development and applications. We plan to build on that expertise by developing and applying the key technologies needed to meet customer requirements through upgrades of existing systems as well as through new aircraft systems."
Hertzenberg said the V/STOL Research and Development Centre will use the McDonnell Douglas Phantom Works prototype centre to take advantage of the Phantom Works expertise in materials development, lean manufacturing skills and rapid prototyping of products and processes. Many of these innovations will be tested on Harrier II testbed aircraft that will be inducted into the Research and Development Centre in 1994.
"The V/STOL Research and Development Centre will serve as a focal point for McDonnell Douglas to determine key customer needs and requirements, to coordinate research and development activities, and to conduct the proper lean manufacturing and prototyping techniques to meet those customer requirements," Hertzenberg said.
"Whether it is an upgrade of existing aircraft or the development of next-generation aircraft, our goal is to meet the customer requirements of the future in an effective, affordable manner," he said. "Specifically, we expect that demonstration of many of the new tooling and manufacturing technology techniques on our testbed aircraft will result in significant benefits for the Harrier II Plus Remanufacturing Program, which will be a `win-win' situation for us and the USMC."
McDonnell Douglas and British Aerospace produce the Harrier II, including the newest version, the radar-equipped Harrier II Plus, which has been ordered by the U.S. Marine Corps, and the navies of Italy and Spain. The two companies are also teamed on the T-45A Goshawk trainer aircraft for the U.S. Navy, and they are teamed on the ASTOVL technology demonstration program.
McDonnell Douglas received the Phase II ASTOVL contract earlier this year. With team members General Electric and Rolls-Royce, McDonnell Douglas and British Aerospace are pursuing the gas-coupled augmented lift fan ASTOVL concept.
FAA AND CONTINENTAL GO FOR GPS LANDING SYSTEM
Skiers heading for Colorado this winter may find themselves unknowingly participating in their first satellite assisted aircraft landing. The Federal Aviation Administration indicated at the end of last year that Continental Express is the first airline to use a satellite-based system for non-precision approaches at Aspen and Steamboat Springs, Colorado. FAA Administrator David Hinson told press that the carrier will use the Global Positioning System (GPS) to replace an early generation microwave landing system. The FAA authorization solely applies to Continental Express which operates between Denver and Steamboat Springs as well as Aspen.
Hinson said the airline had to replace the microwave system to allow service into these two ski markets at night and in poor weather conditions. GPS, a radio-navigation system comprised of 24 satellites provides accurate three-dimensional data to the pilot including aircraft position, speed, time and distance to users worldwide. Developed initially by the United States Department of Defence, GPS was employed heavily during Desert Storm.
The certification of equipment and procedures in Colorado is part of a plan coordinated with the Air Transport Association, the Regional Airline Association and the FAA to apply satellite navigation technology in landing and departure procedures for air carriers.
HUGHES TO BEGIN NEGOTIATIONS WITH JAPAN FOR TWO SATELLITES
Hughes Space and Communications Company has received notification that the company had been selected by Japan to negotiate a contract to build two communications satellites for that country's Broadcasting Satellite System (B-SAT). The satellites, two of Hughes' HS 376 models, will provide broadcasting services in Japan for NHK and Japan Satellite Broadcasting Company among others, when launched in 1997 and 1998.
The order means continued employment for hundreds of workers at Hughes' El Segundo satellite manufacturing facility. Hughes won the order for the two satellites in head-to-head competition with Space Systems/Loral and Martin-Marietta Corporation.
AIRSHOW CANADA & CBAA TO JOINTLY PROMOTE BUSINESS AVIATION
The board of directors of Airshow Canada and the Canadian Business Aircraft Association (CBAA) have agreed in principle to stage the CBAA convention together with the Airshow Canada tradeshow commencing in 1995.
In the odd years in which Airshow Canada is held, the CBAA would blend its trade show and aircraft static display with Airshow Canada. In addition there would be a full day of business aviation-related sessions held as part of the group of conferences staged in conjunction with the Airshow Canada tradeshow. While the CBAA would hold a separate convention and annual general meeting, its programme would be combined with Airshow Canada activities. Both organizations would actively promote business aviation participation.
In the even years, the CBAA would continue its standard convention, trade show and static display arrangements, rotating these among major cities elsewhere across Canada (Toronto for '94, Ottawa for '96, Airshow Canada/Abbotsford for '95 and '97, and Montreal or Calgary for '98).
CANADIAN AIRLIFT MARKS 1,000th FLIGHT INTO SARAJEVO AT YEAR END
A Canadian Forces C-130 Hercules flew Canada's one-thousandth humanitarian relief flight into war-torn Sarajevo on December 27, 1993.
Since July 5, 1992, Air Transport Group air and ground crews have airlifted almost 33 million pounds of provisions to the people of Bosnia from an airfield in Ancona, Italy, flying in support of the United Nations High Commissioner for Refugees. Each plane load averages 35,000 pounds of aid ranging from sacks of flour to blankets and medical supplies. Canadians are also performing almost all of the medical air evacuations from Sarajevo, flying sick and wounded Bosnians to Ancona who are then transferred to hospitals throughout Europe.
Only 40 men and women make up the Canadian Airlift Control Element in Ancona. They are primarily from 8 Wing/CFB Trenton, Ontario and include members of 429 Transport Squadron and 436 Transport Squadron. The nursing officer and medical assistant responsible for the air-evacuated patients are also from Trenton.
CANADIAN SOLDIERS DETAINED BY CROATIANS
As widely reported in domestic and foreign press, last Wednesday, three Canadian Forces peacekeepers were detained at gunpoint and then released by Croatian troops. At approximately 10:30 am (local), a three-soldier foot patrol in the Medak pocket area of Croatia was approached by a group of seven Croatian soldiers. The Croatian commander ordered the Canadians to surrender their weapons and accompany them to the local Croatian headquarters.
When the Canadians refused, the Croatians directed their weapons at the Canadians and forced them to lay down their arms. The Canadians were immobilized, disarmed and searched at gunpoint. The Croats then attempted to tie one of the Canadians' hands. The Canadian patrol commander was able to convince the Croatians of the serious consequences this would bring. The Canadian patrol commander then negotiated the return of their weapons and the Canadians were escorted by the Croatians to the Croatian headquarters in Gospic.
Negotiations between the Canadian company commander and the Croatians resulted in the release of the soldiers. There were no injuries reported.
CANAC/MICROTEL GETS CONTRACT TO PROVIDE PERSONNEL FOR NWSSC
Coquitlam, British Columbia-based CANAC/Microtel has been awarded a $1.2 million contract from Frontec Logistics Corporation to provide technical and maintenance support for the operation and maintenance of the North Warning System (NWS) in Canada. The contract, which runs until March 1995, involves the staffing of up to seven full-time positions at the North Warning System Support Centre (NWSSC) in North Bay, Ontario. These positions include: two long-haul communications network electronic technologists; computer hardware technologist; software programmer; automatic test equipment maintenance technologist; hardware engineering specialist/trainer; and software engineering specialist/trainer.
PEOPLE: RUSI MASTER APPOINTED PRESIDENT OF CAE ELECTRONICS
N. Byron Cavadias, Senior Vice-President, Aerospace & Electronics Group, CAE Inc., has announced the appointment of Rusi Master as President, CAE Electronics Ltd. Master was a designer engineer in the U.K. prior to joining CAE in 1974. In his 19 years with CAE, he progressed through several senior positions in engineering, manufacturing and programme management before being appointed Senior Vice-President, Operations in September 1992. Master holds a B.Sc. (Honours) degree in Physics and Mathematics, a diploma in Civil Engineering and a B.Sc. (Honours) degree in Electrical Engineering.
FOUNDER OF ARIANESPACE WINS BRITISH ENGINEERING AWARD
Fr,d,ric d'Allest, CEO of the Matra-Hachette group, and honorary chairman and founder of Arianespace, has received the James Watt International gold medal for the body of his work on the Ariane launcher. The medal is awarded every two years by the British Institution of Mechanical Engineers to a non-British leader in the engineering field.
CALENDAR
January 20, 1994 — The Conference of Defence Associations (CDA) Institute is holding its tenth annual seminar at the Chateau Laurier Hotel in Ottawa. "Defence and Public Opinion" will examine some of the complexities in the relationship between defence and public opinion in Canada. Speakers to be featured include defence analysts Martin Shadwick and David Haglund, Tariq Rauf from the Centre for Global Security, retired generals Terry Liston and Robert Morton, retired commodore Basil Moore, and Eldon Healey, former ADM (Materiel). To order tickets ($200.00 each), contact the CDA Institute at (613) 563-1387.
February 14-15, 1994 — The 46th Annual Technical Conference/9th Annual Canadian Shipbuilding & Offshore Exhibition (CSOE'94) of the Canadian Maritime Industries Association (CMIA) will be held at the Ottawa Congress Centre. To reserve a booth in the exhibit hall contact Mrs. Joy MacPherson, (613) 232-7127.
April 13-14 — AFCEA Canada '94, the seventh biennial AFCEA Canadian conference and trade show, will be held at the Ottawa Congress Centre. The event will feature exhibits, paper presentations and speakers focusing on the theme "Global Operations: Responding to Change". Dr. Desmond Morton, Principal, Erindale College and Vice-Admiral L.E. Murray, Deputy Chief of Defence Staff will be the keynote luncheon speakers. Contact conference manager Marion G. Fuller at (613) 594-8788 for details.