Backgrounder: This translation of the Al Qaeda Manual titled "Military Studies in the Jihad Against the Tyrants" comprised a portion of evidence used to convict terrorists in several courts since year 2000. 
BZ Gas
Anthrax
Ebola
Glanders
Hantavirus
Pneumonic Plague
Small Pox
Typhoid Fever
Super Diseases
Threat Scenario
Detection
Tokyo
Retaliation
Where does Saddam Hide his NBC

 
Military Studies in the Jihad Against the Tyrants
Warning

: This content is intended as evidence of the danger represented by certain organizations around the globe and to allow any person to spot characteristic traits of certain behaviours and report same to their jurisdictional authorities.
In 1998, Al-Qaeda bombed two American embassies in East Africa. The FBI investigation was a big success. Al-Qaeda insiders became informants and a terrorist training manual was found.

The bombers were convicted in New York, May 2000.  The U.S. embassy bombings in Africa were stunning for some of the same reasons the World Trade Centre incident was such a trauma. There was no hint of warning, and the attacks in Kenya and Tanzania, 400 miles apart, were precisely coordinated. Two hundred and twenty four people were killed, 12 of them Americans. The investigation into these matters turned up a terrorist training manual, written in Arabic, in the apartment of an Al-Qaeda member in England. It is called "Military Studies in the Jihad Against the Tyrants." It was entered as evidence in the embassy bombing trial.


chapter 1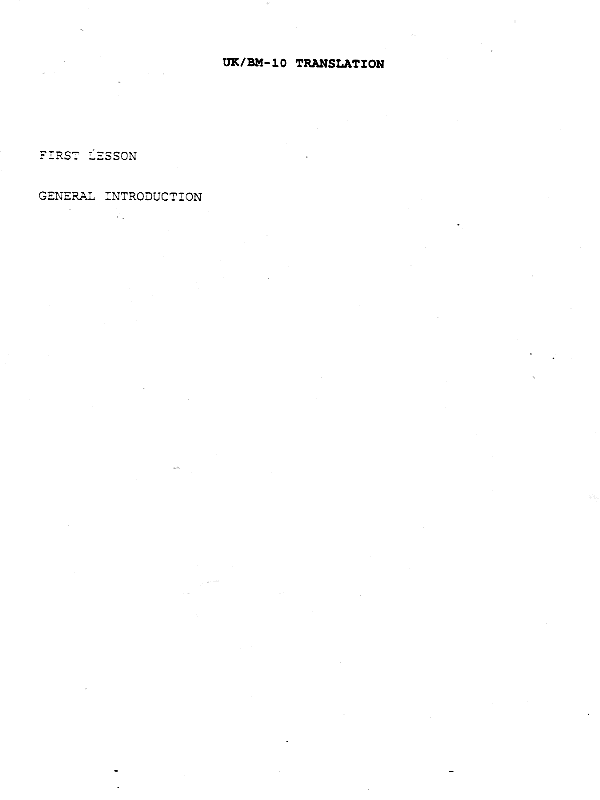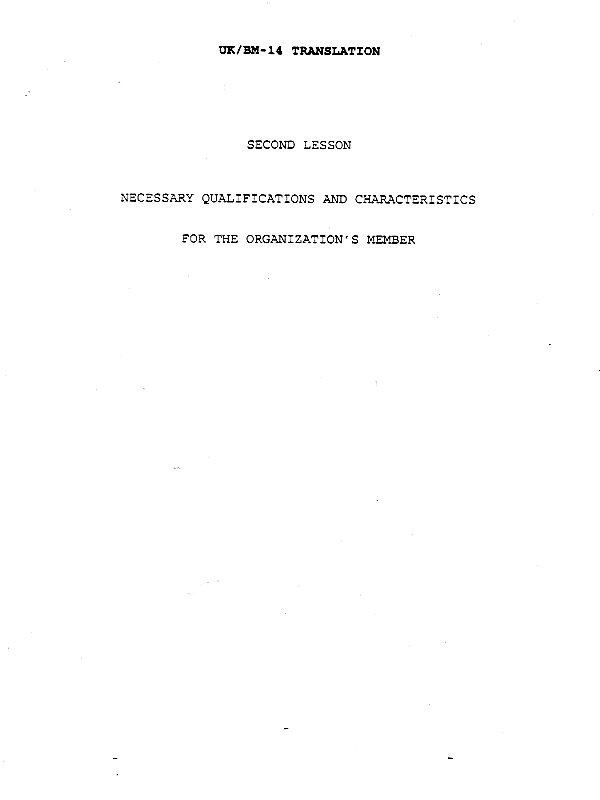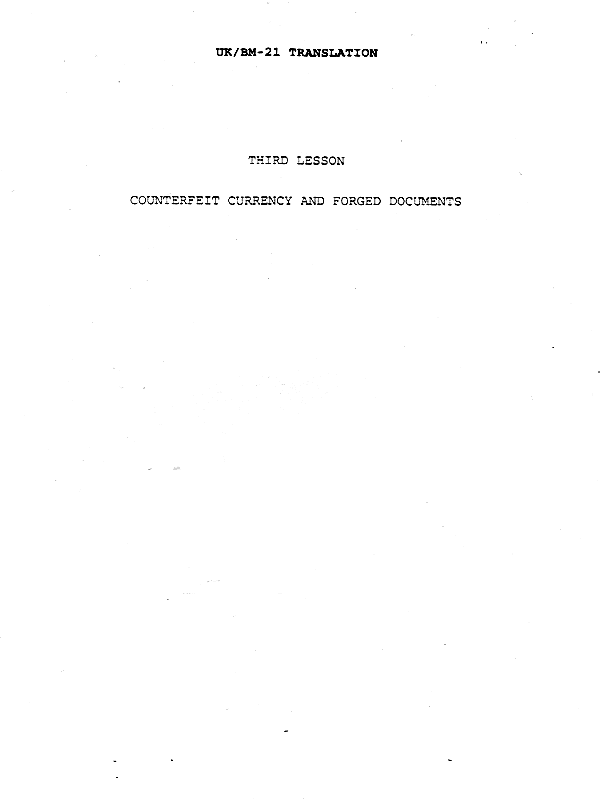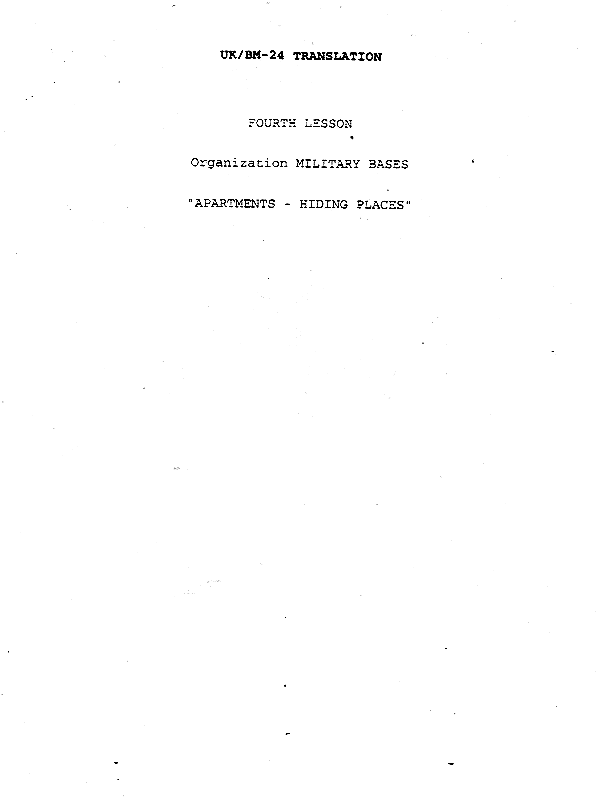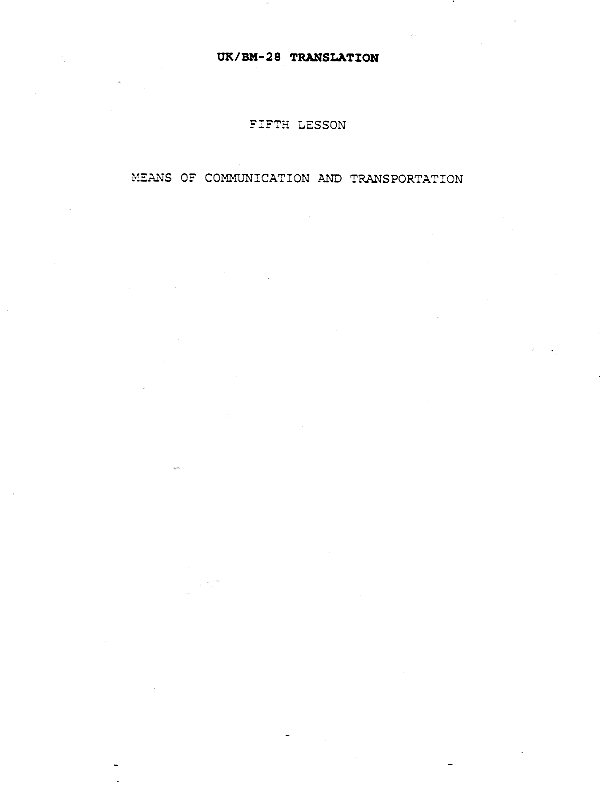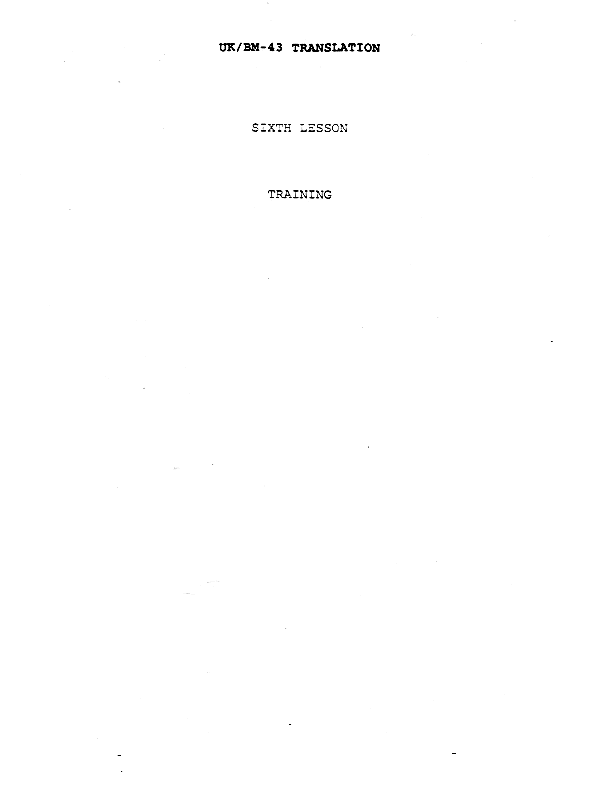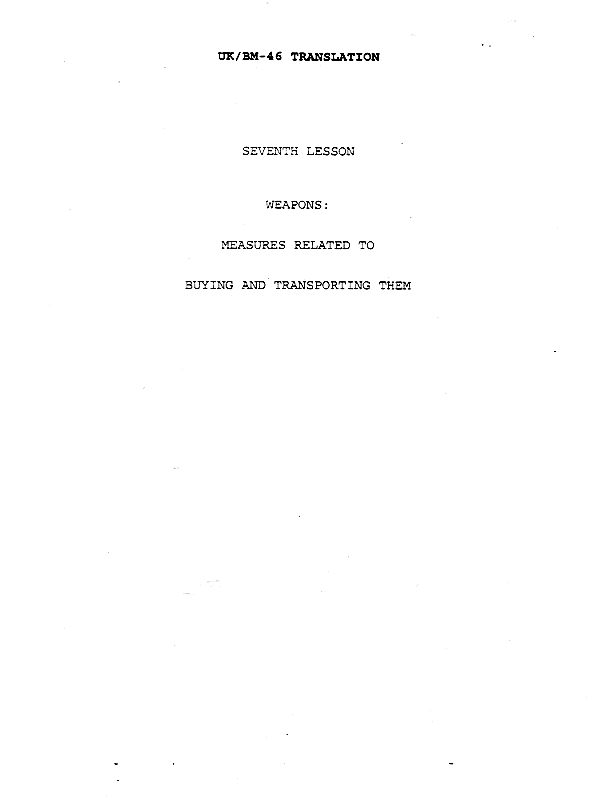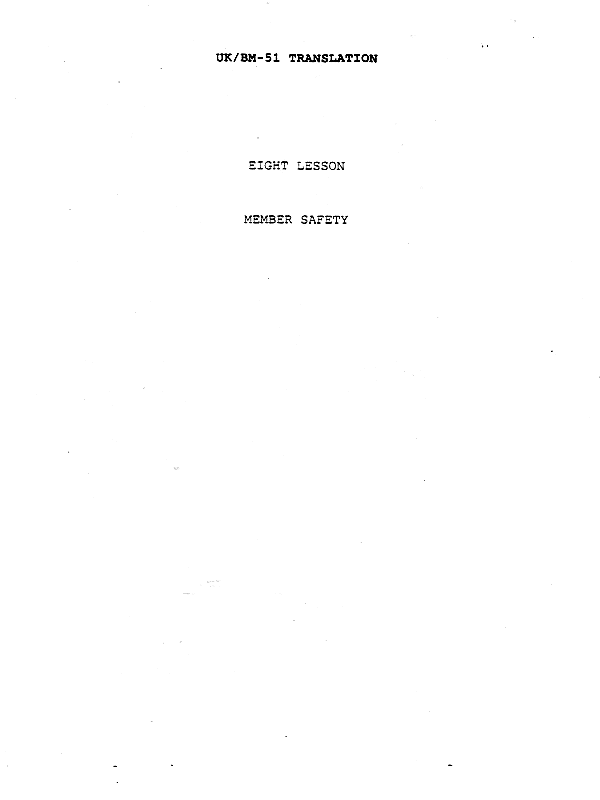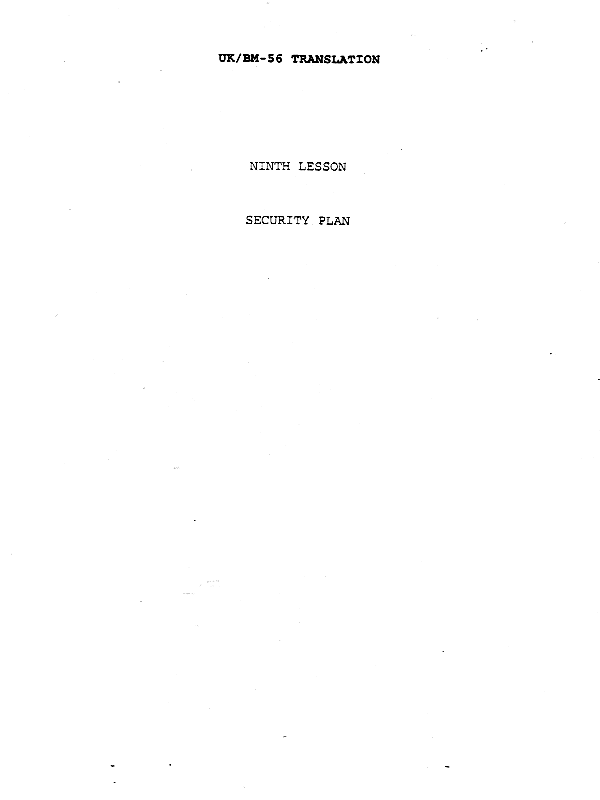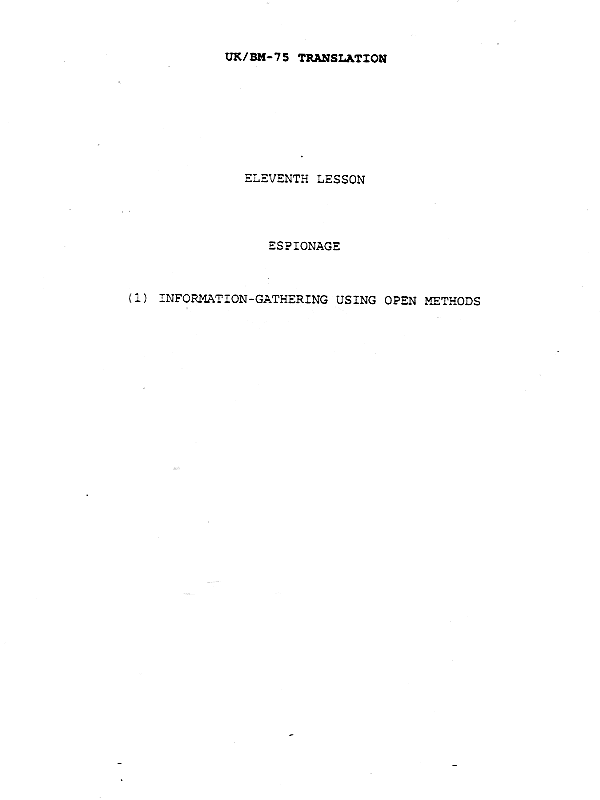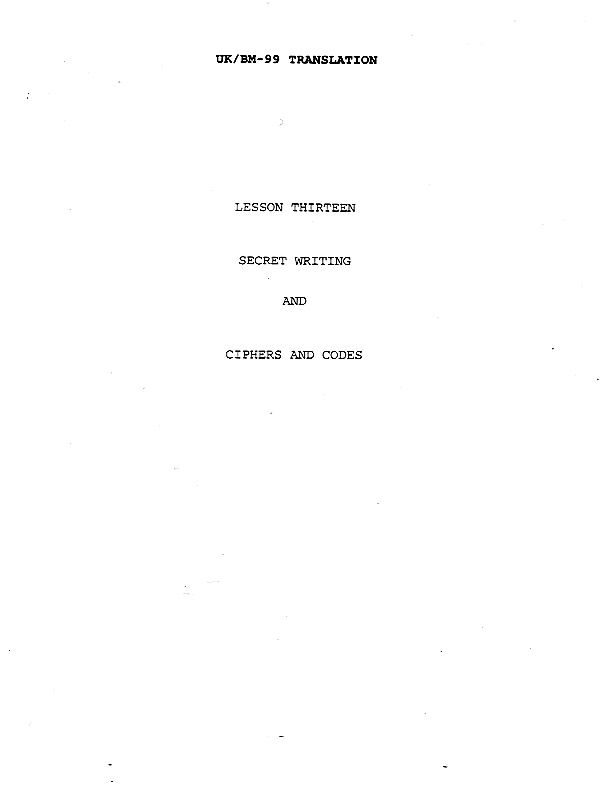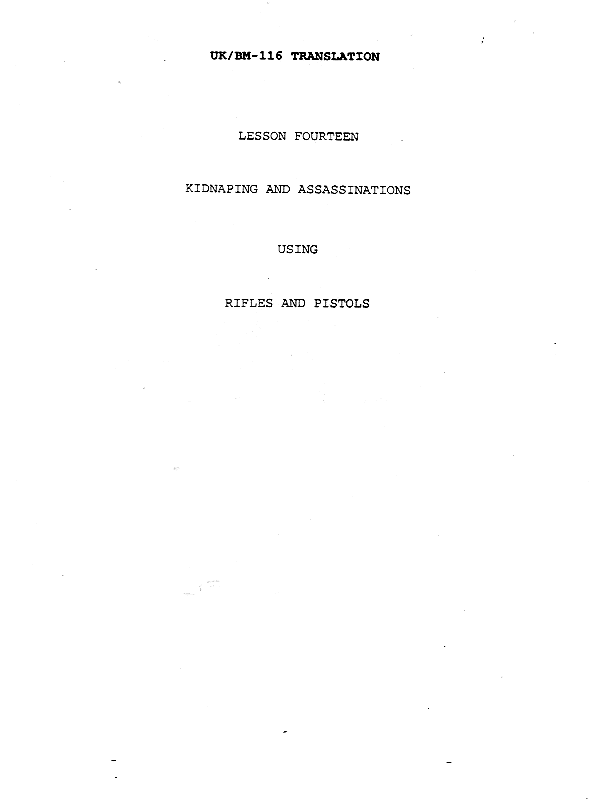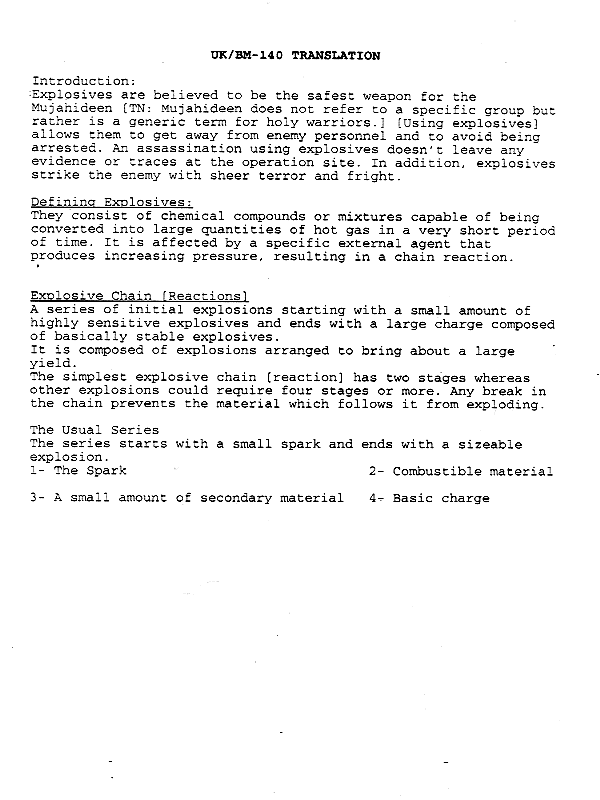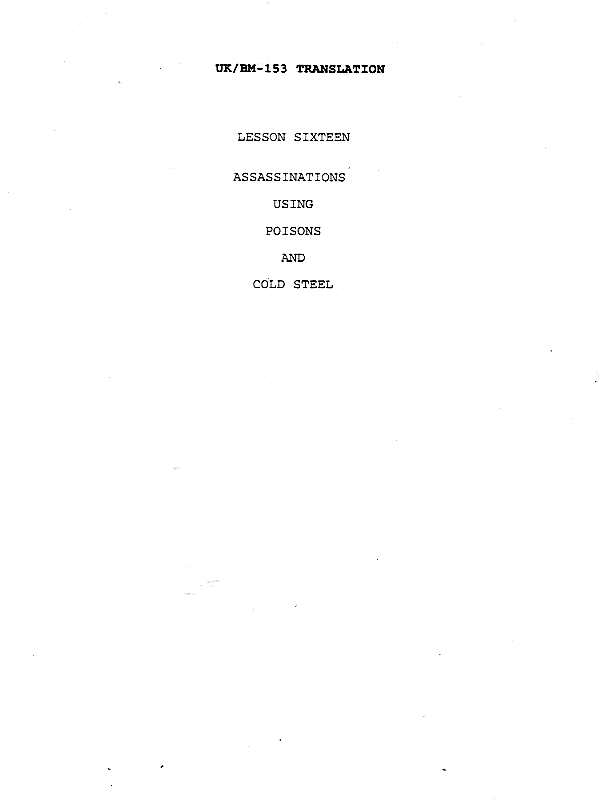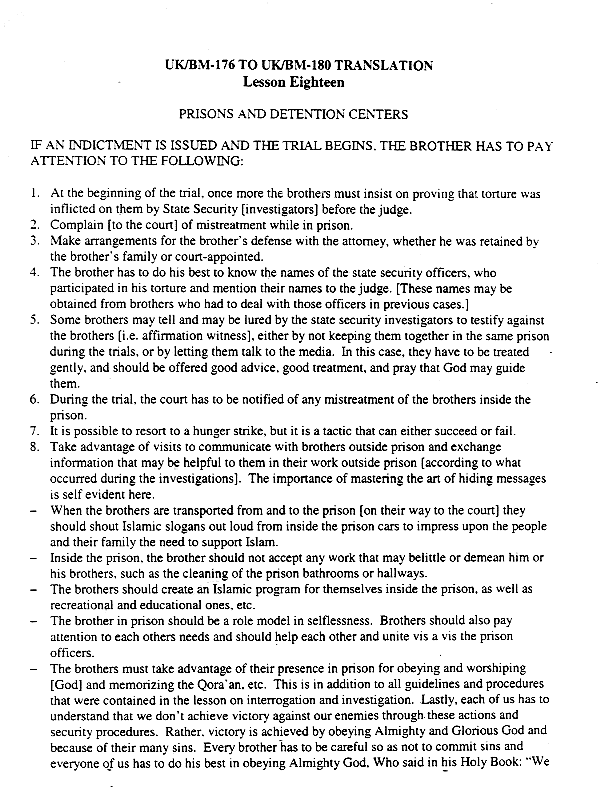 ---
---
chapter 2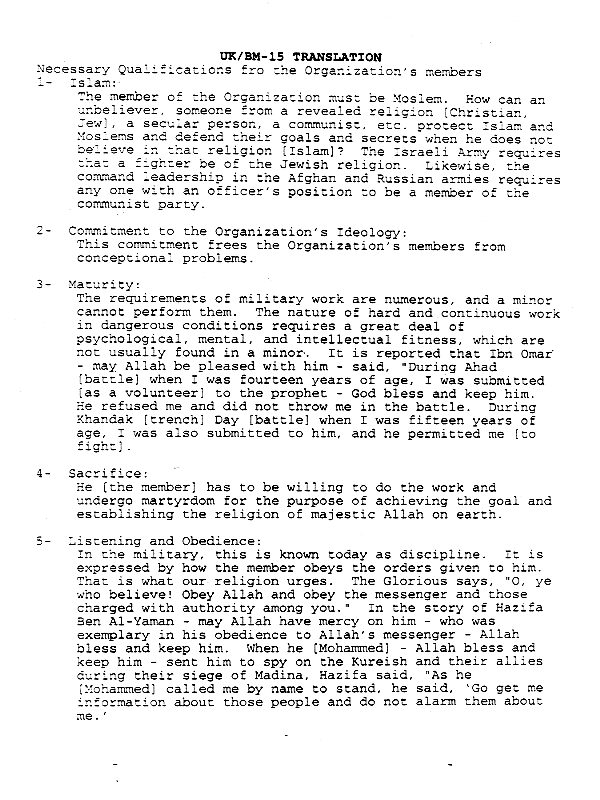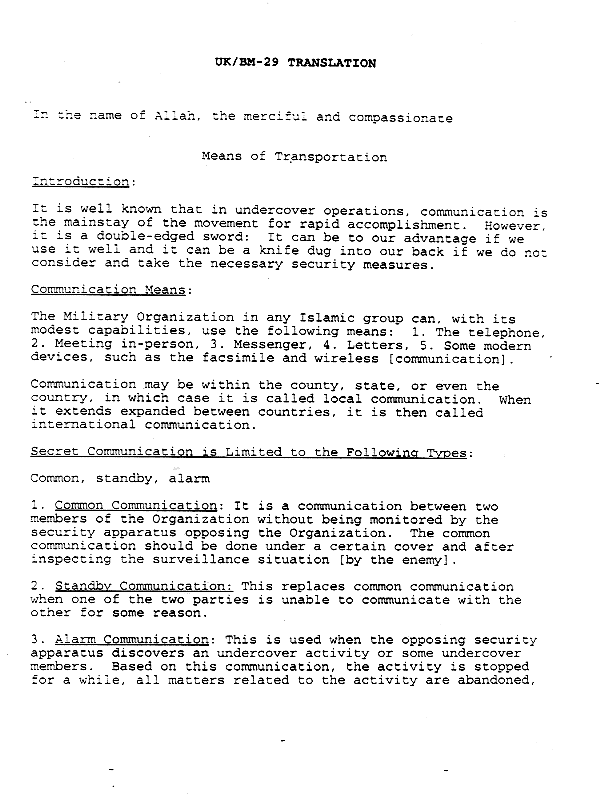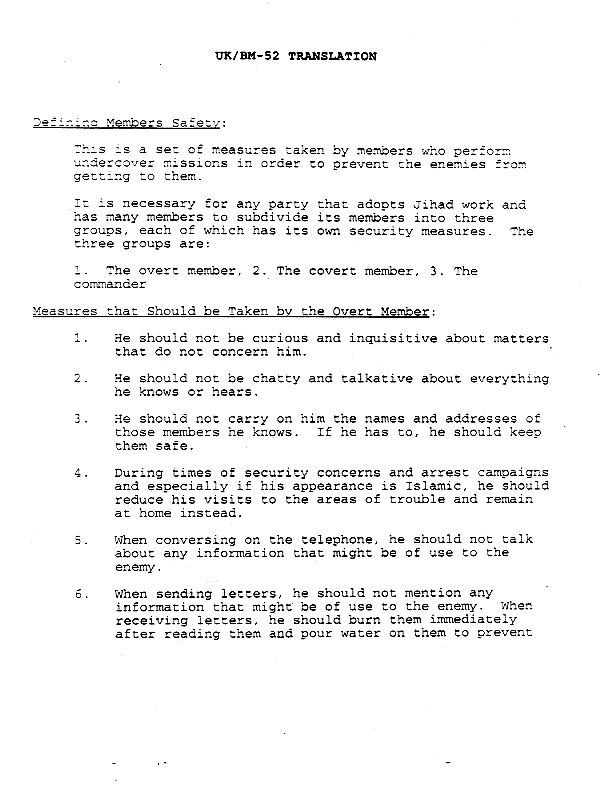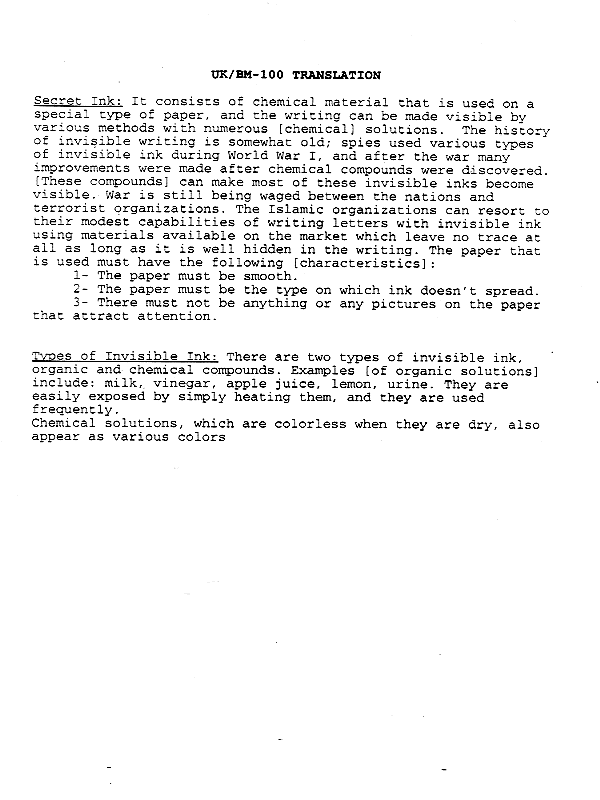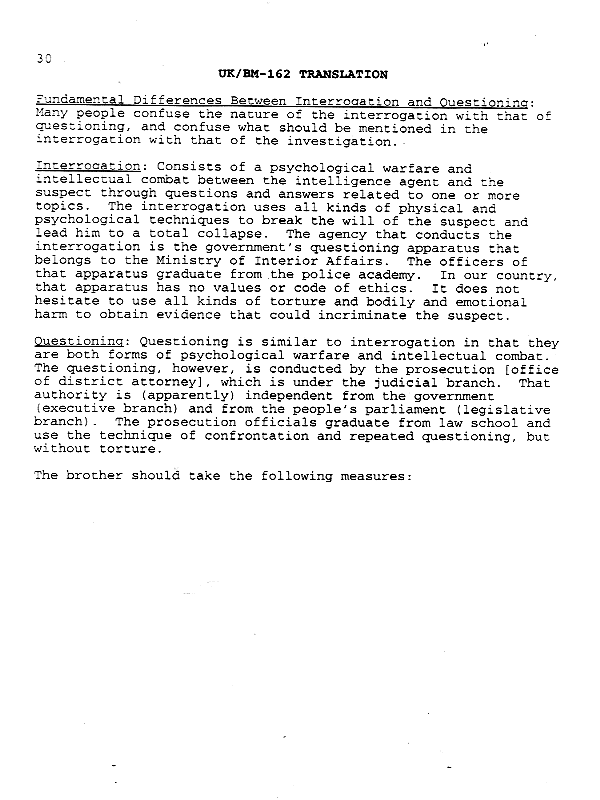 ---
---
chapter 3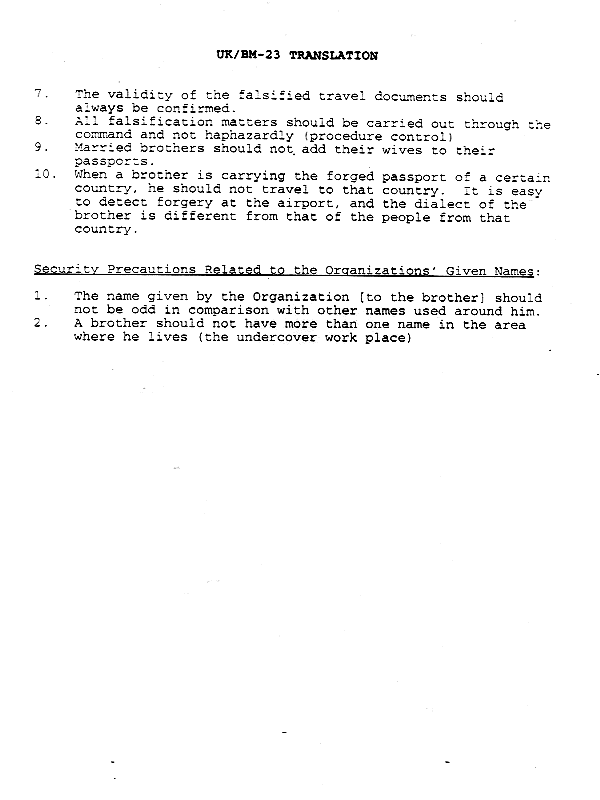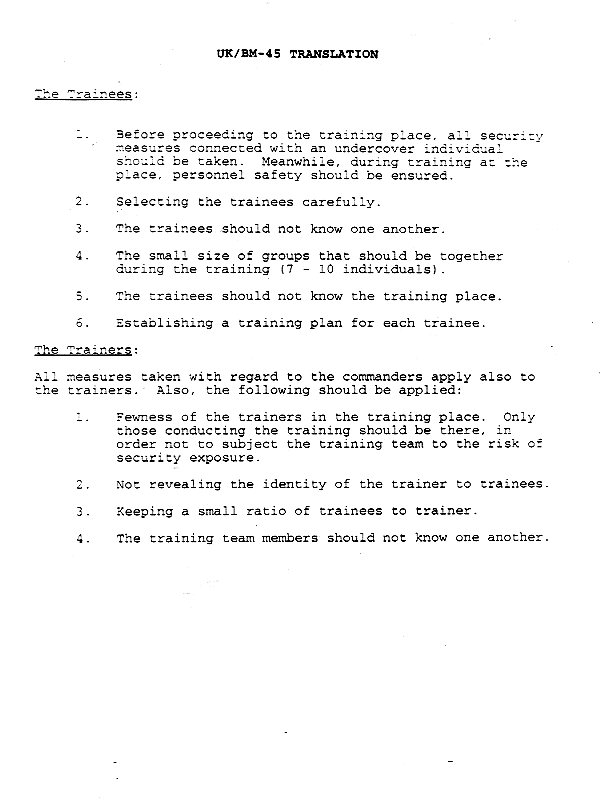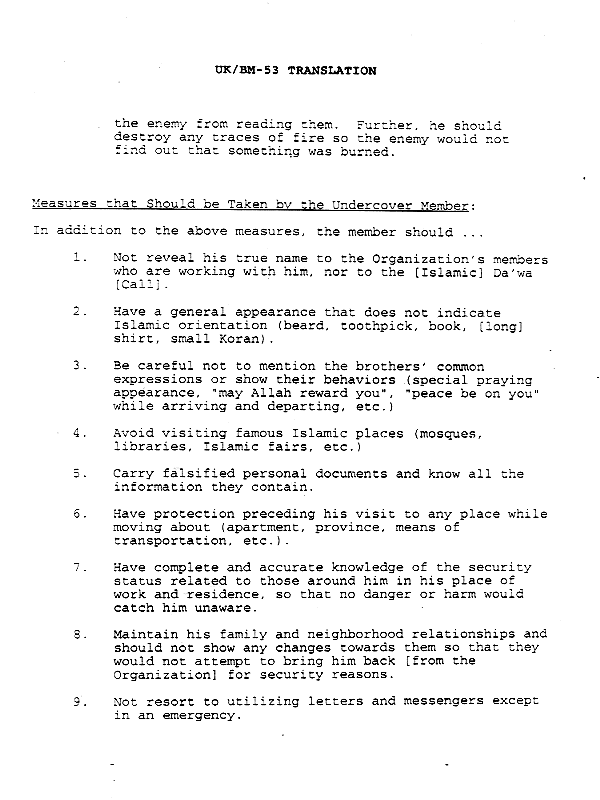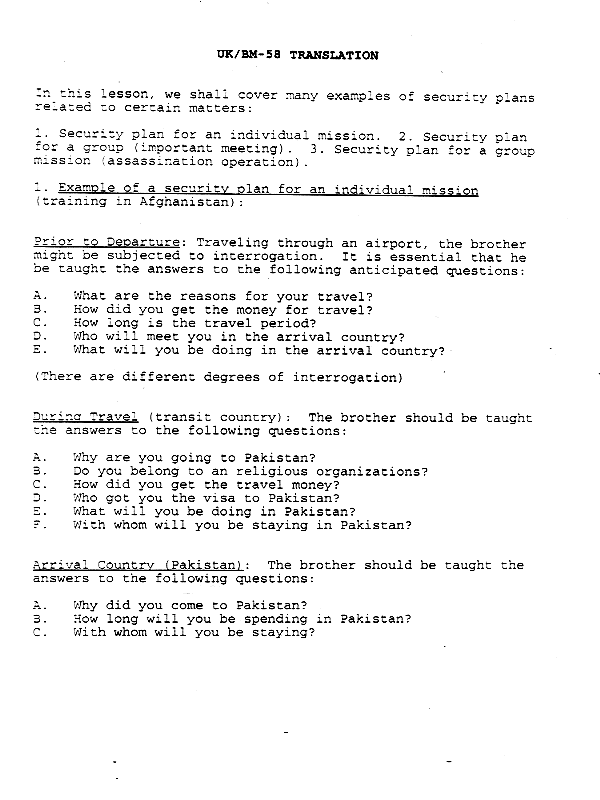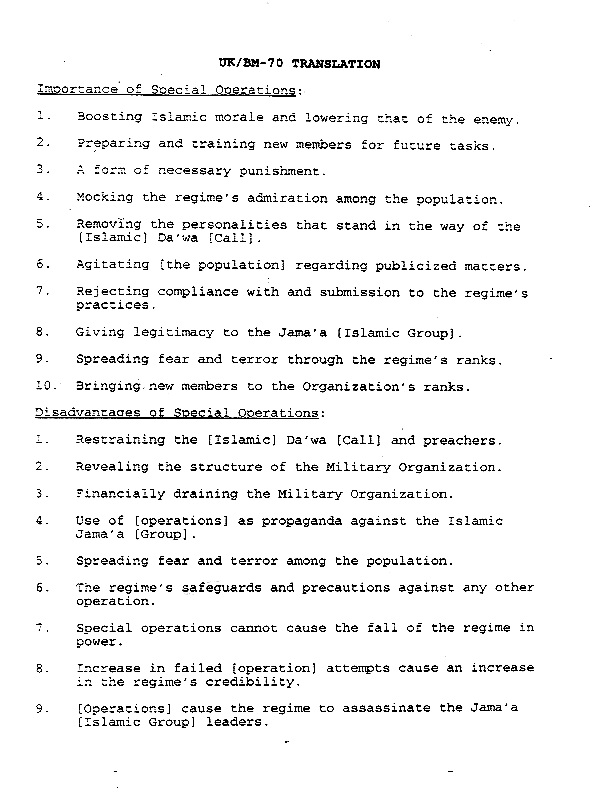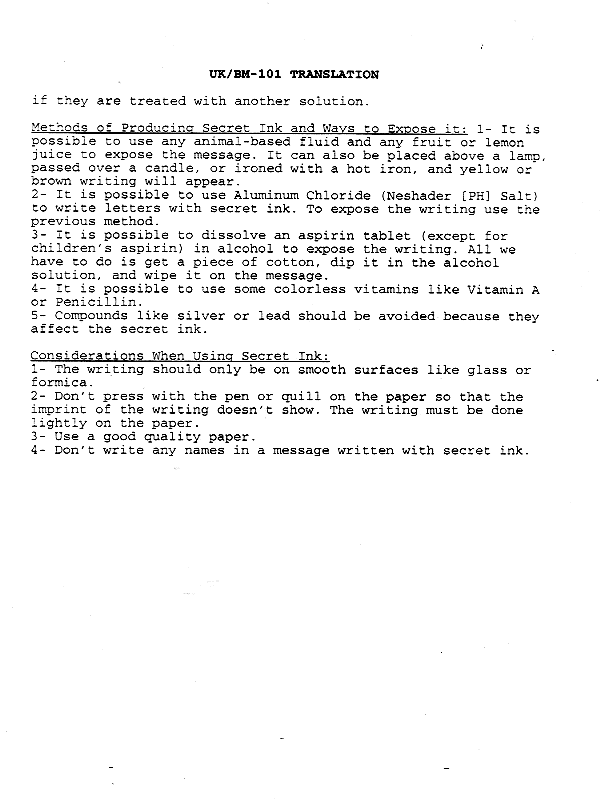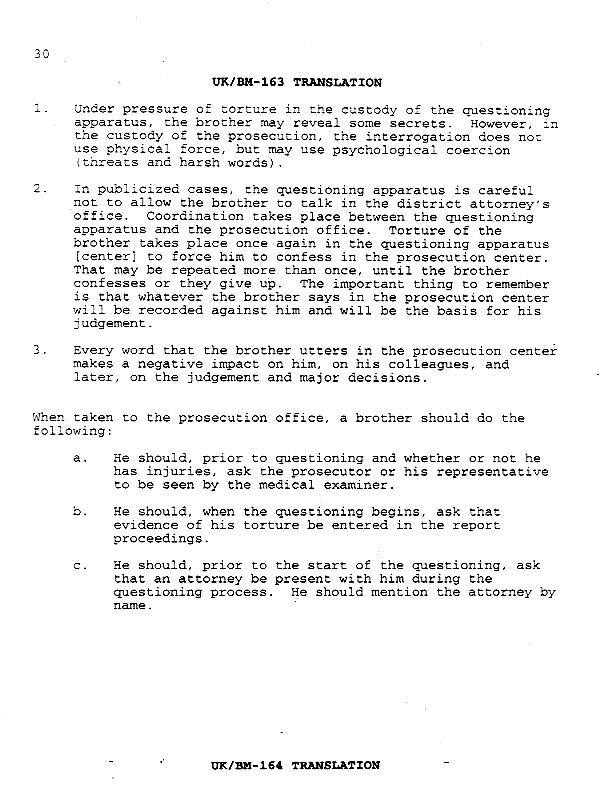 ---
---
chapter 4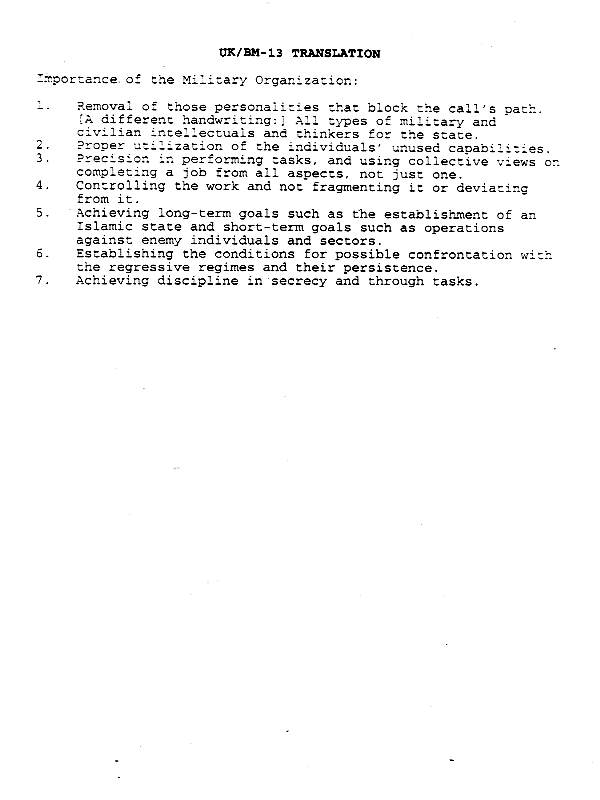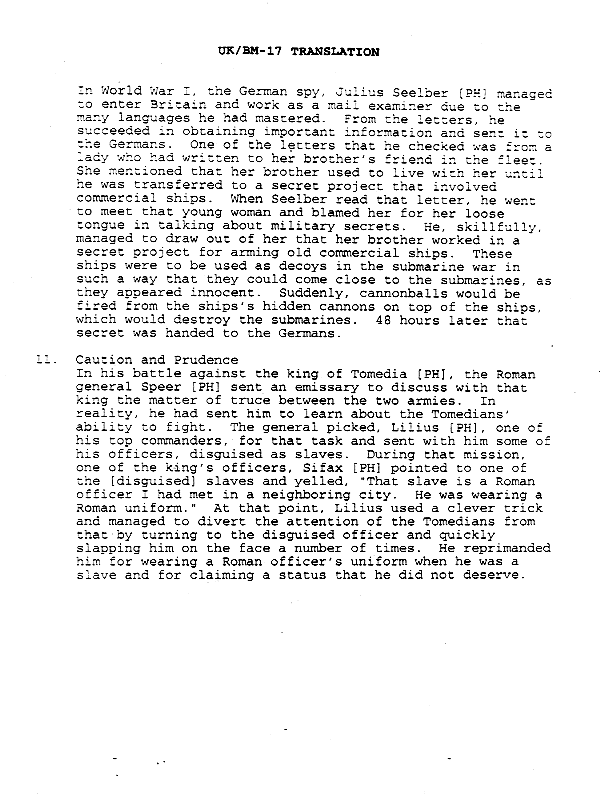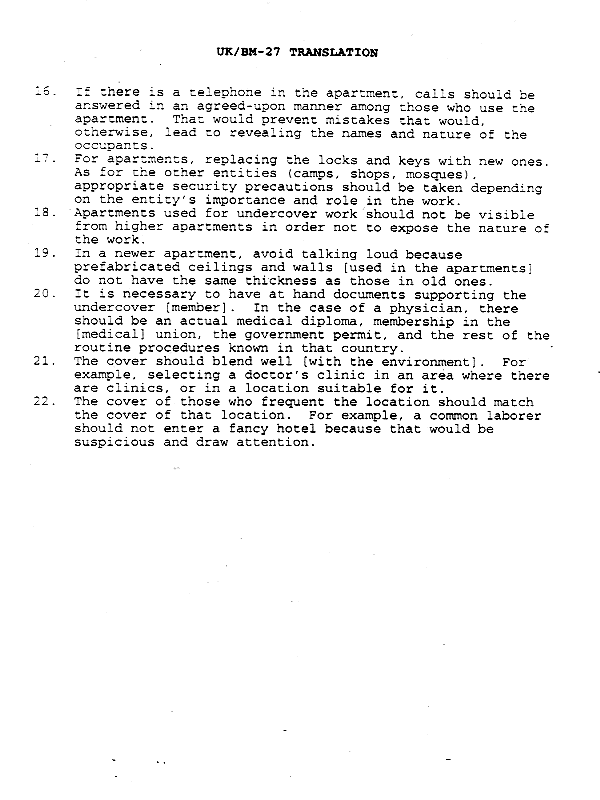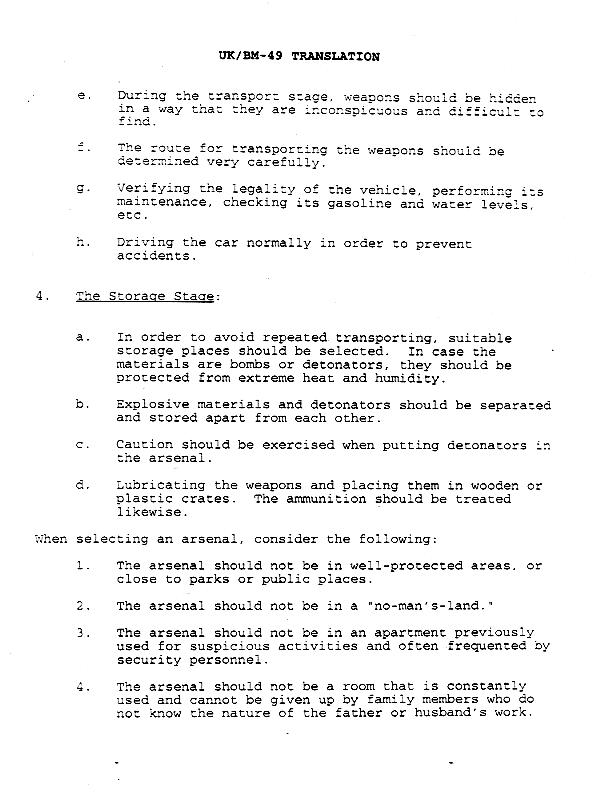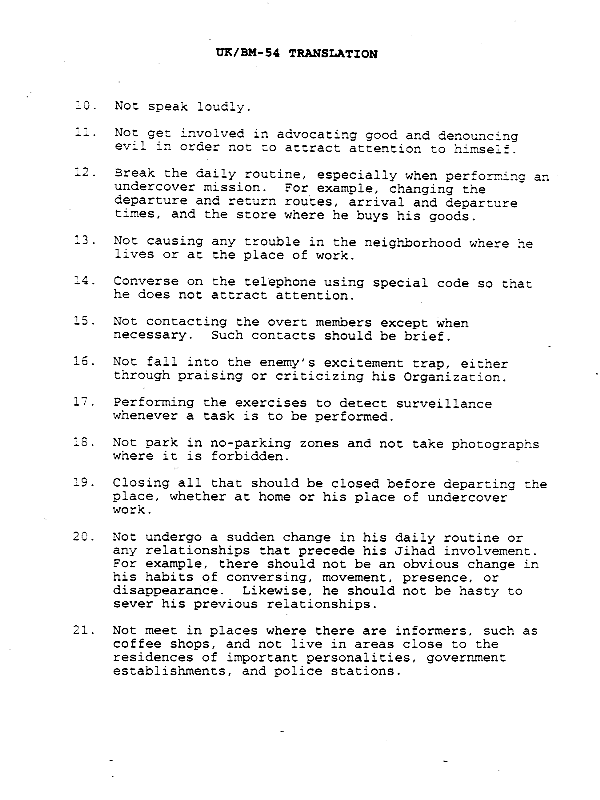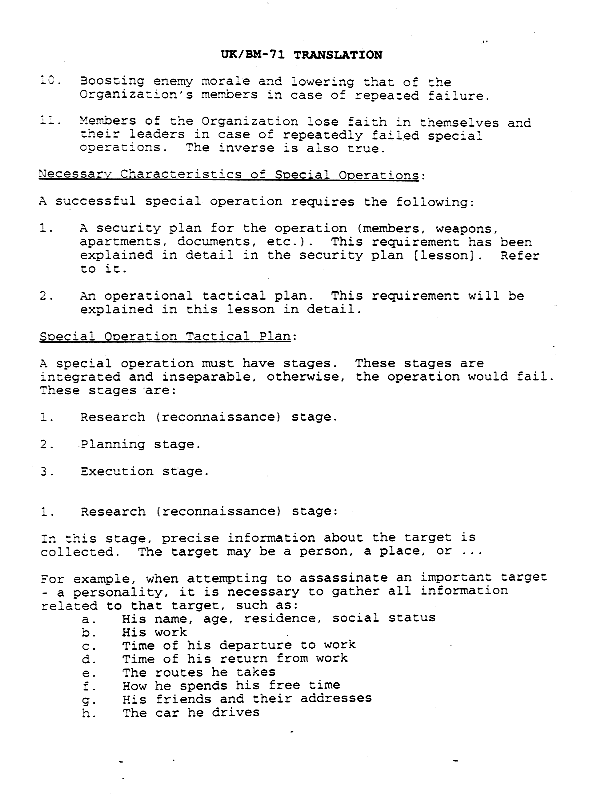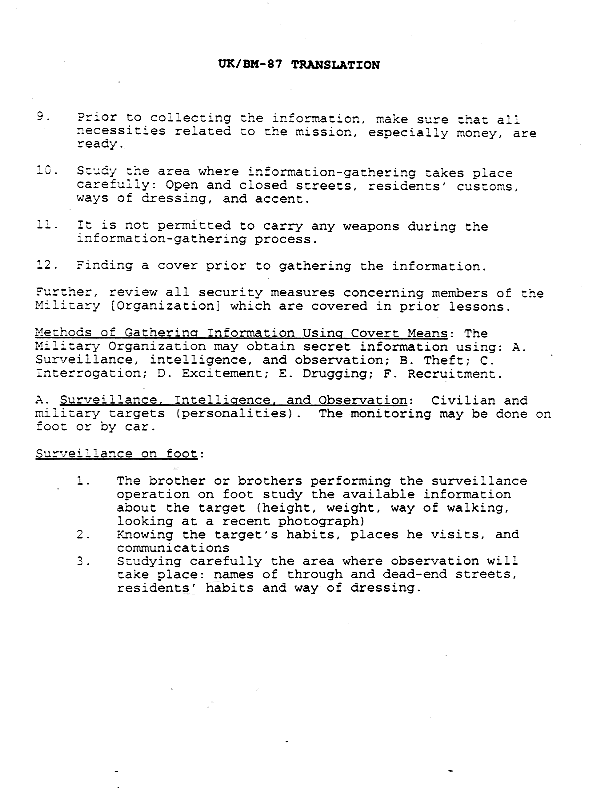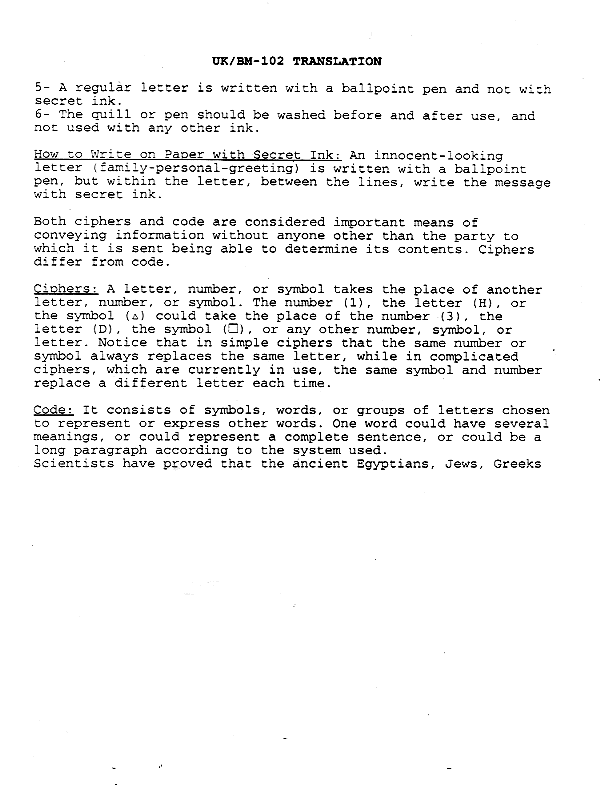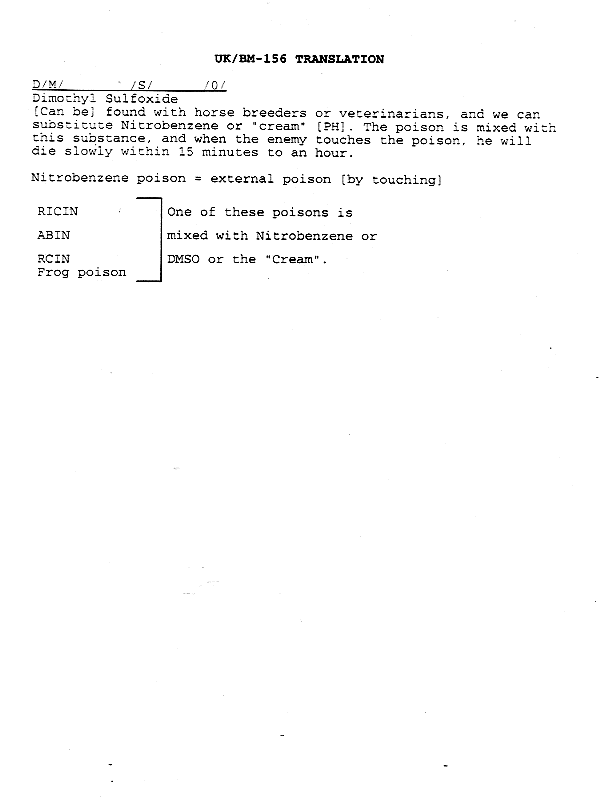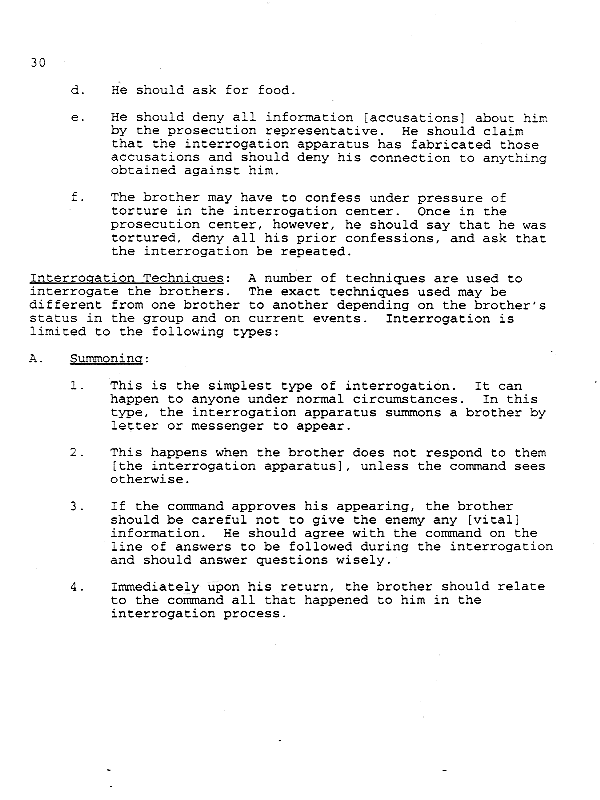 ---
---
chapter 5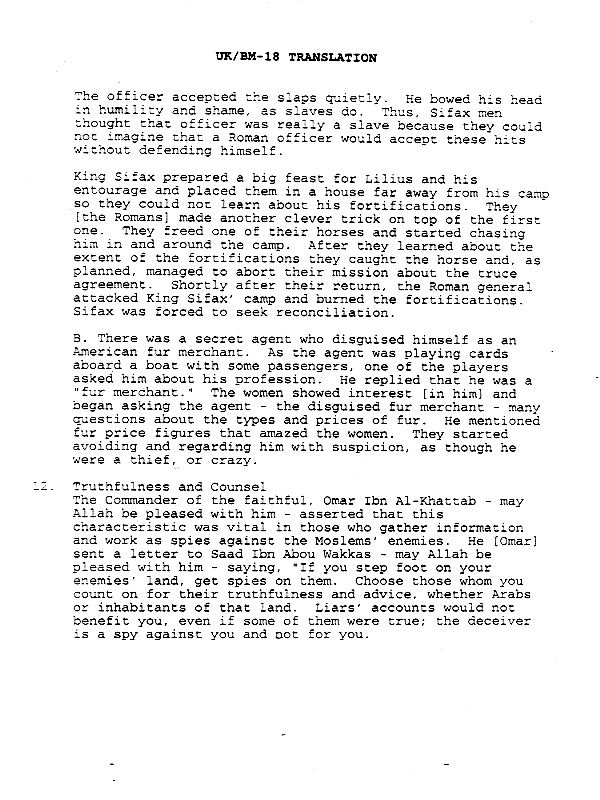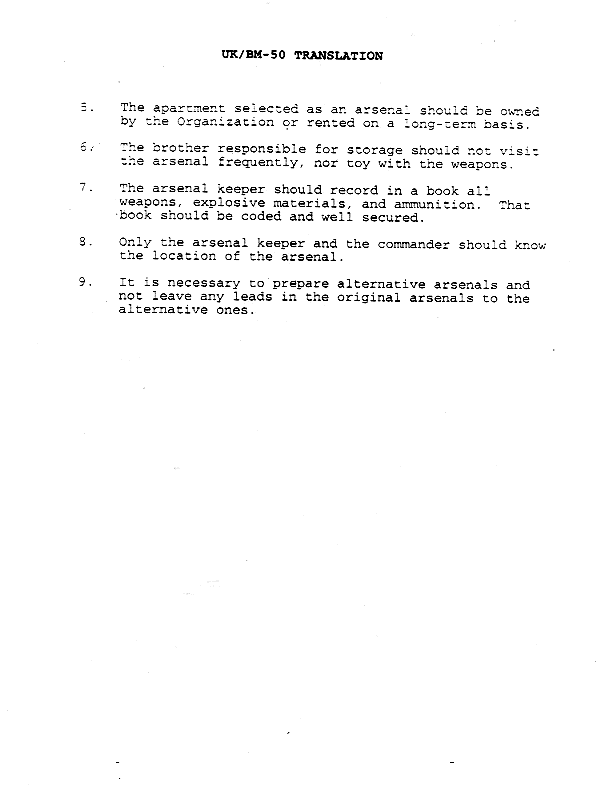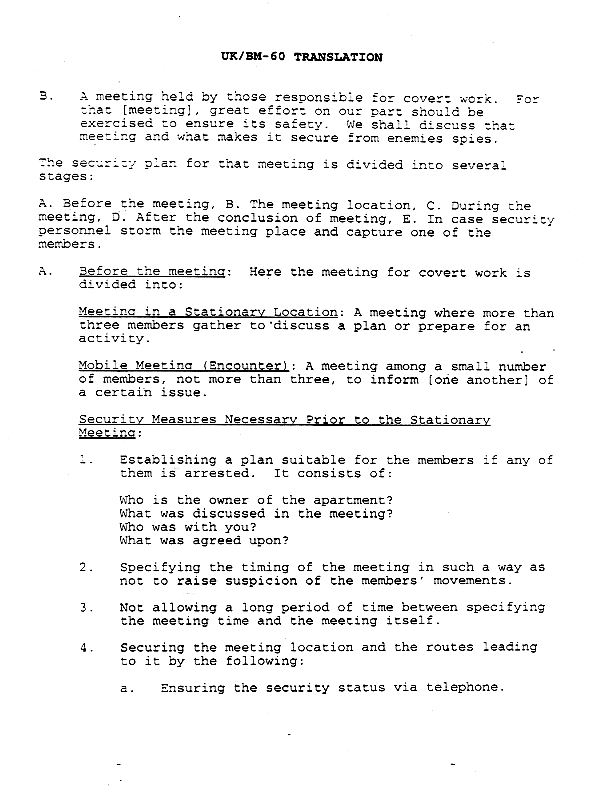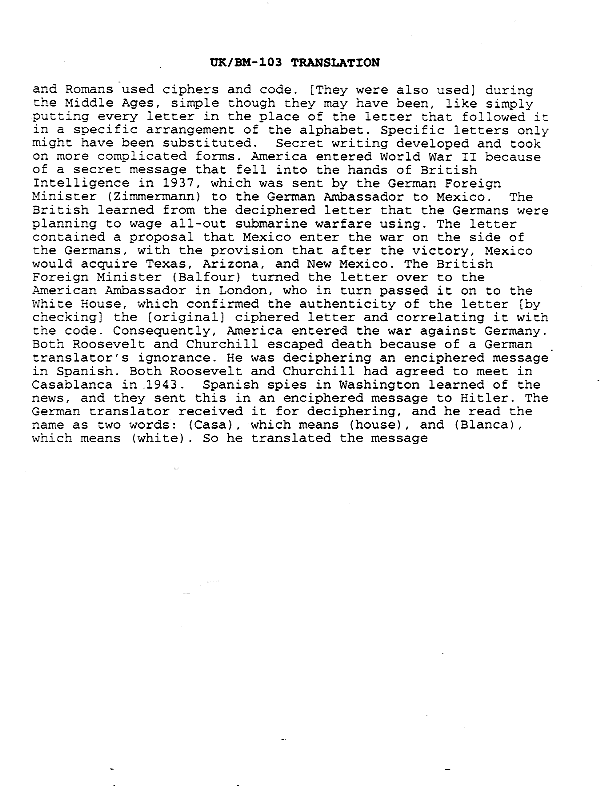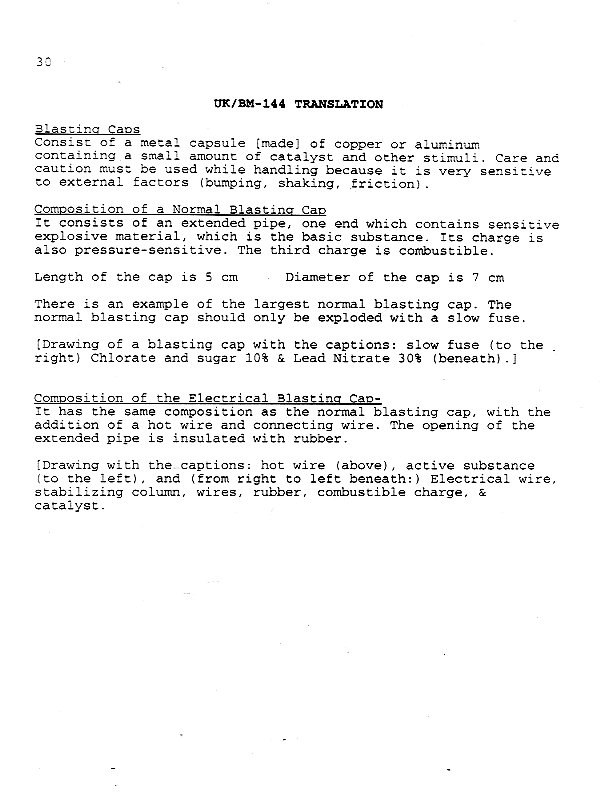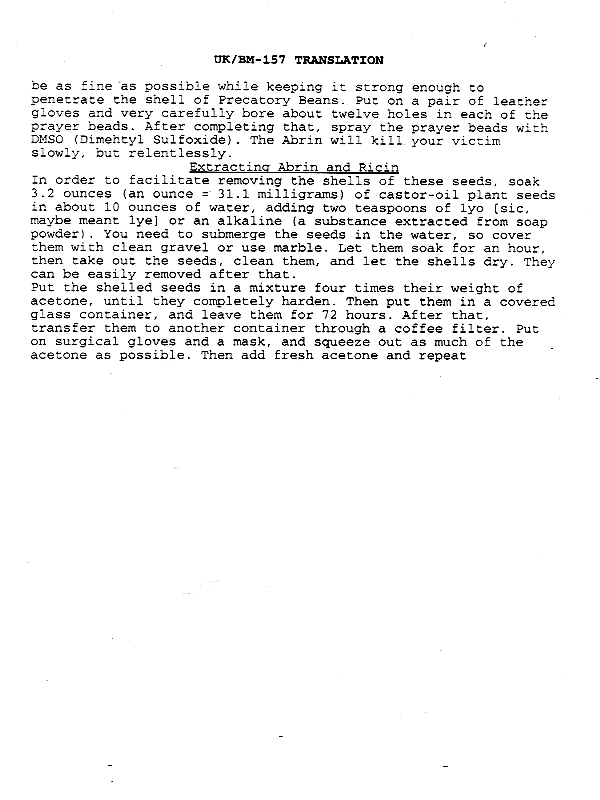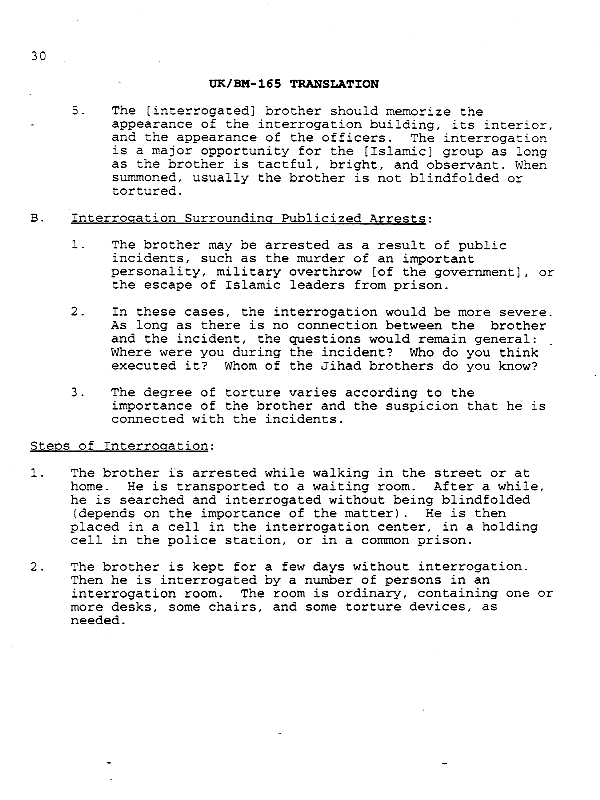 ---
---
chapter 6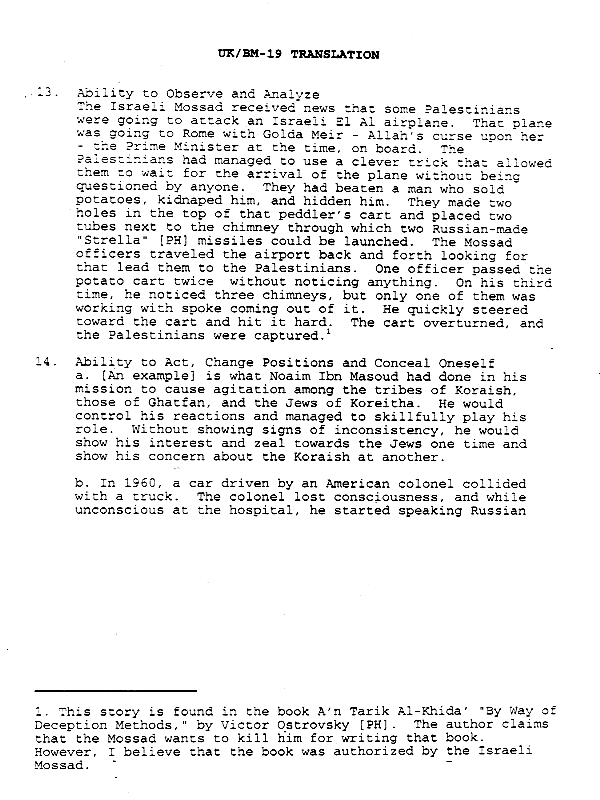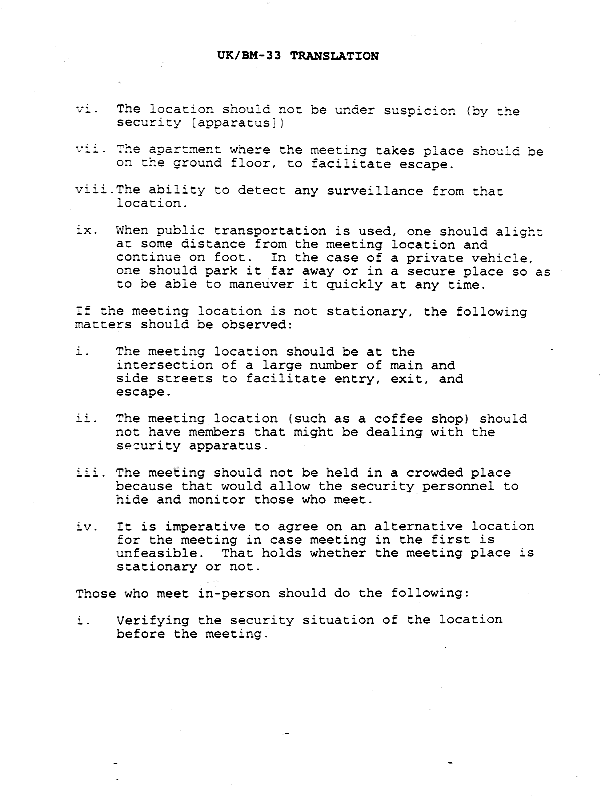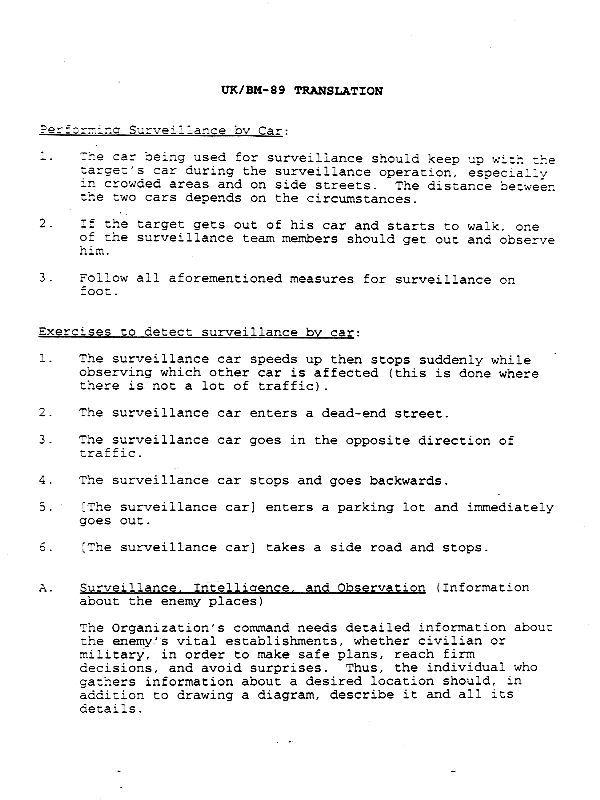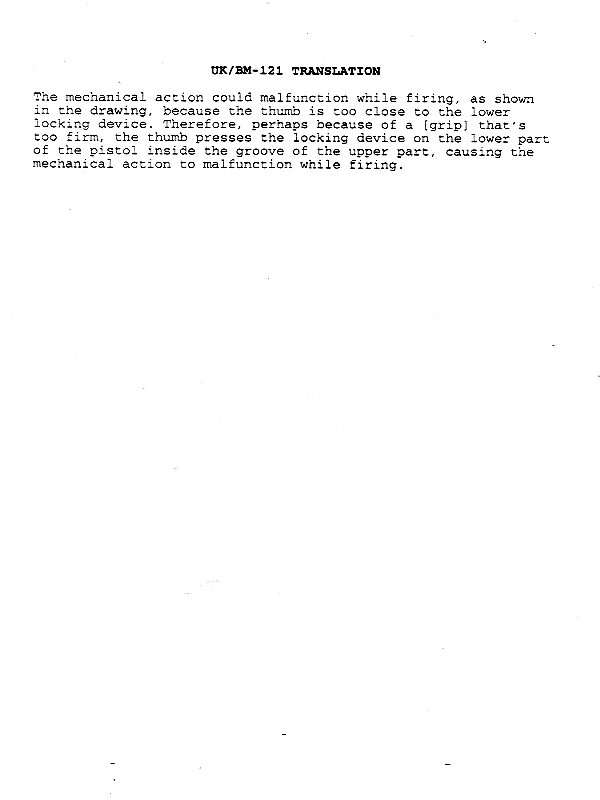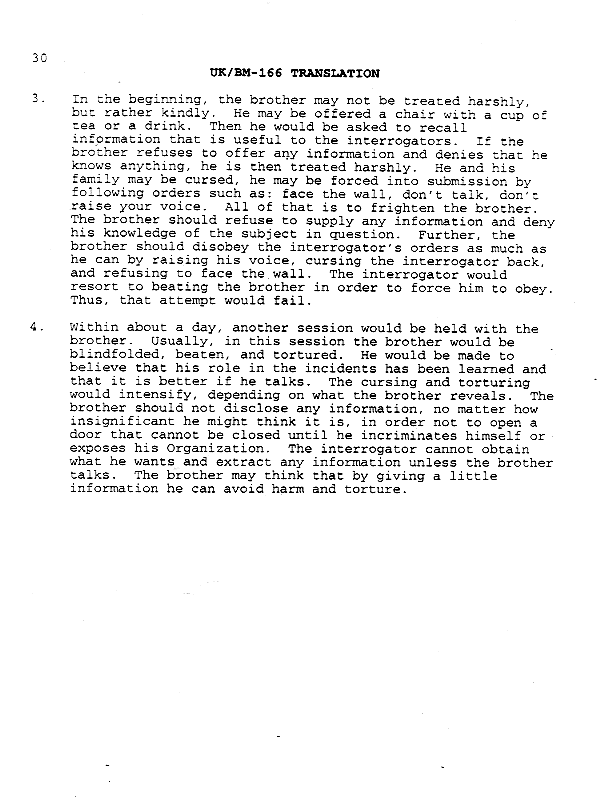 ---
---
chapter 7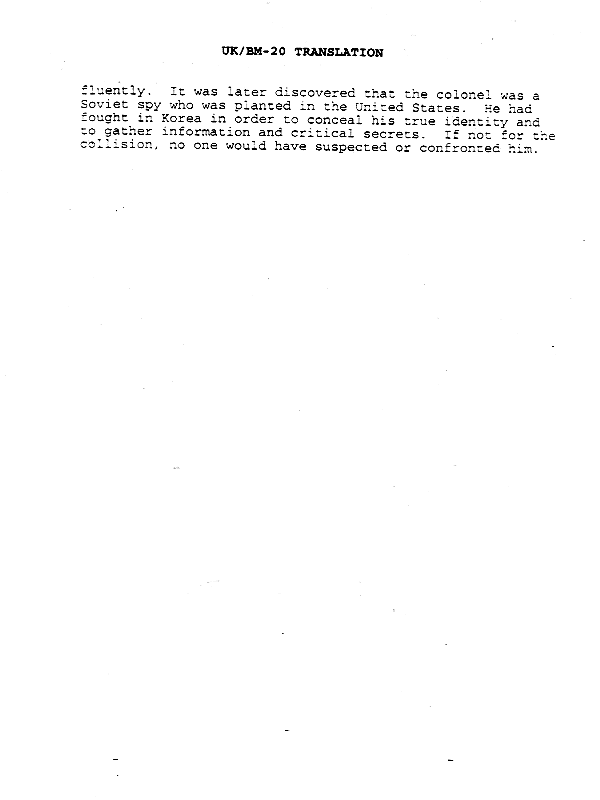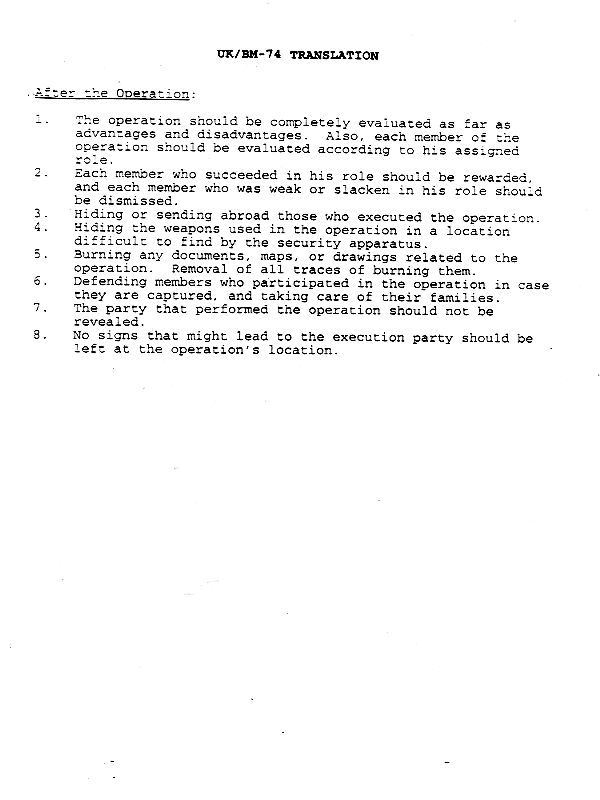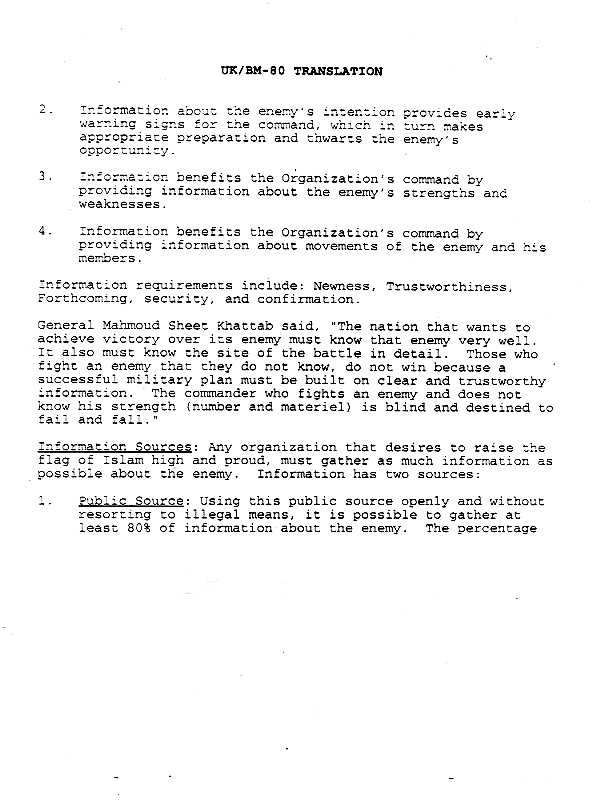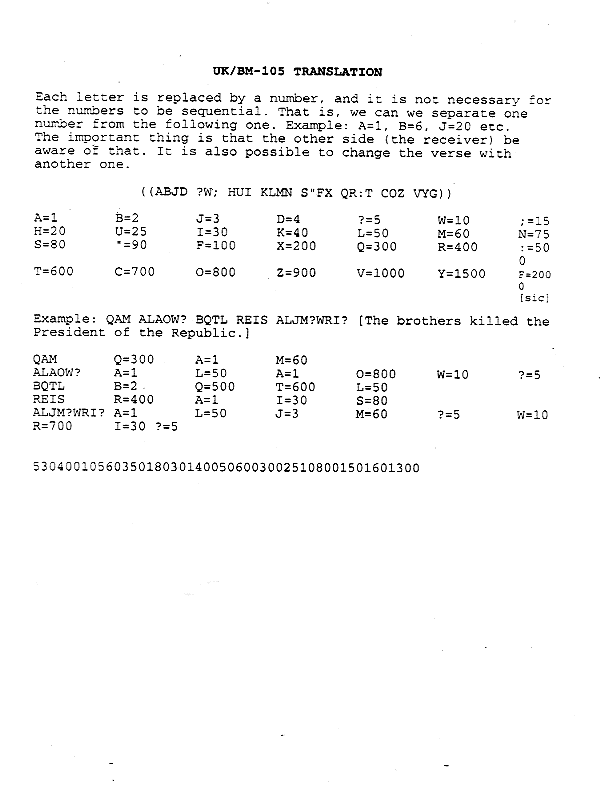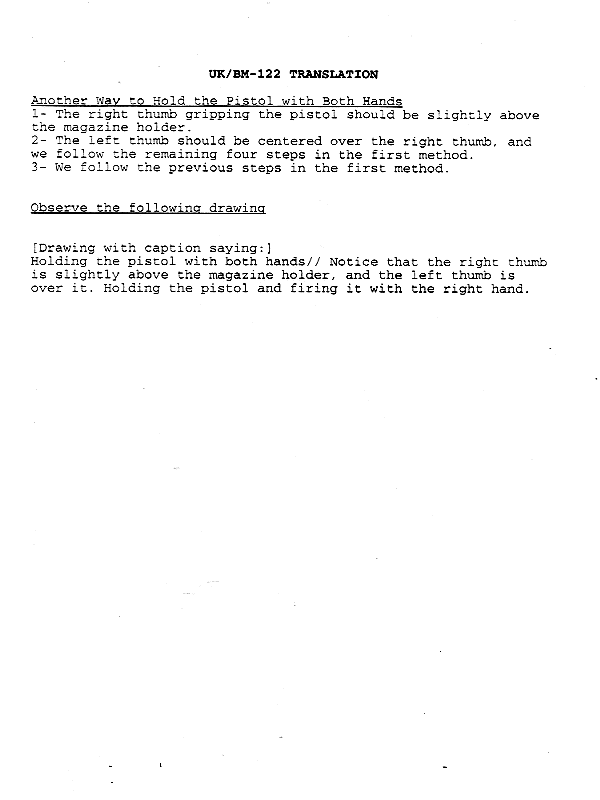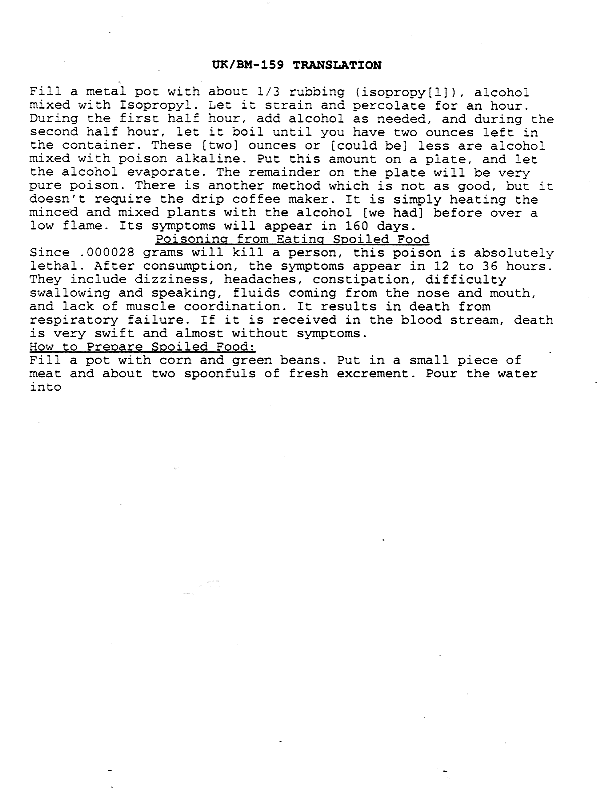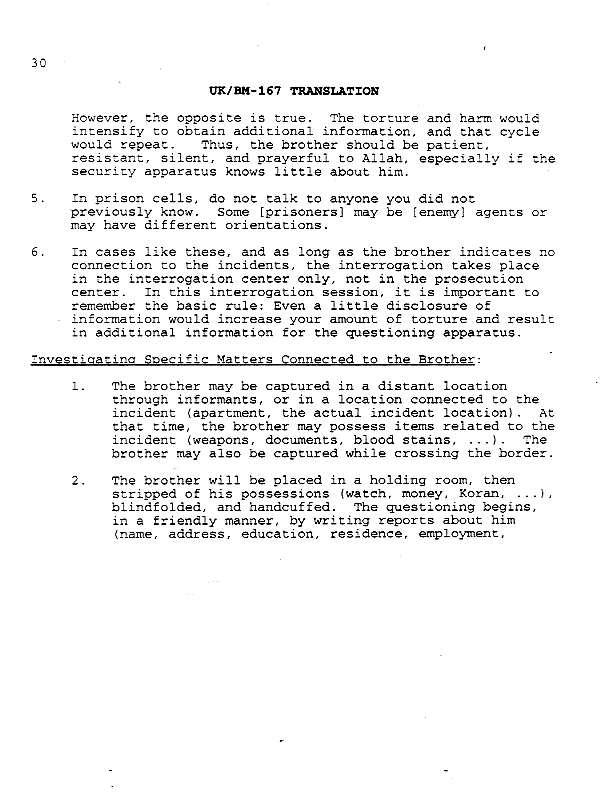 ---
---
chapter 8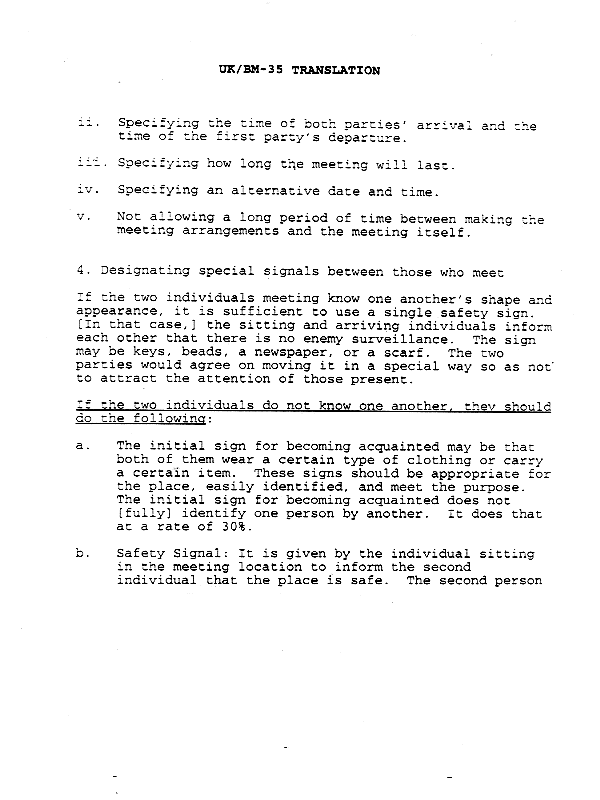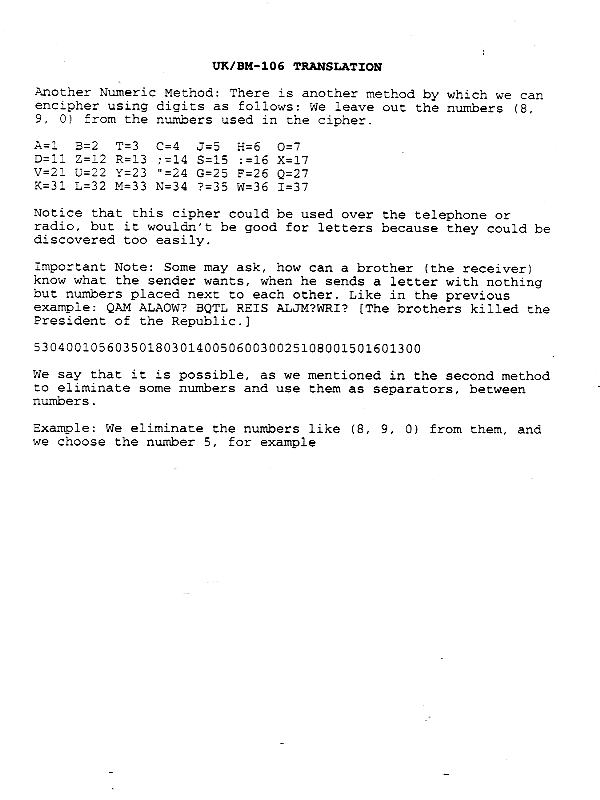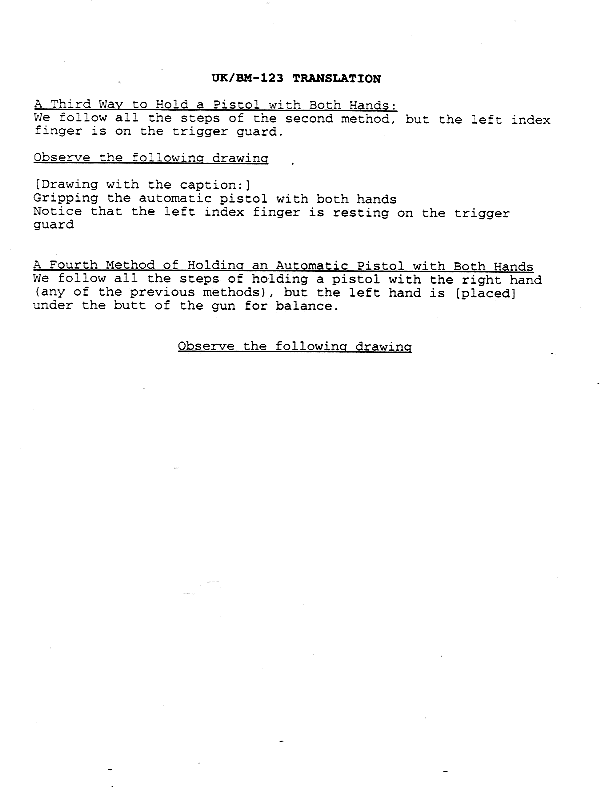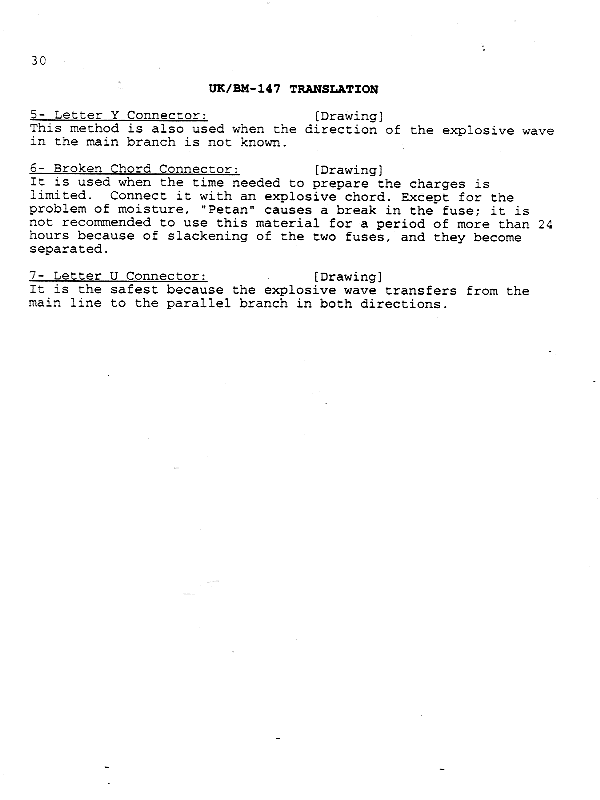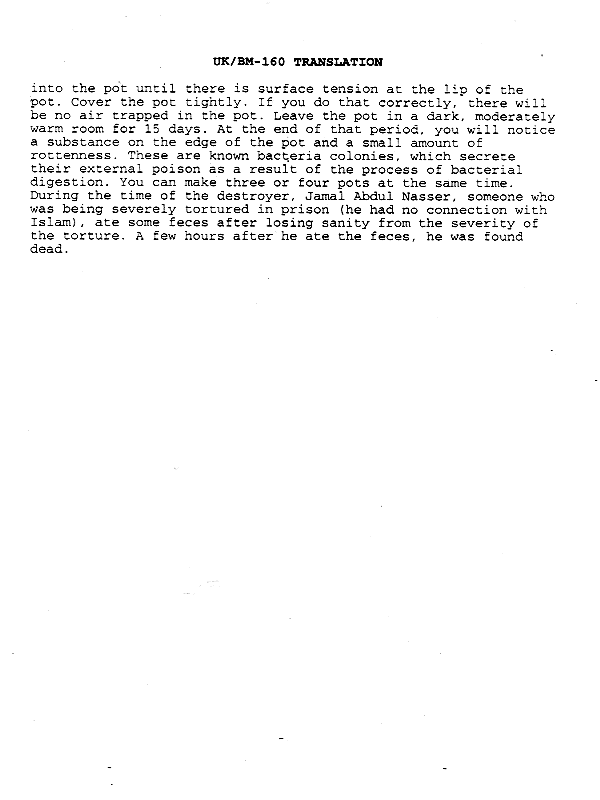 ---
---
chapter 9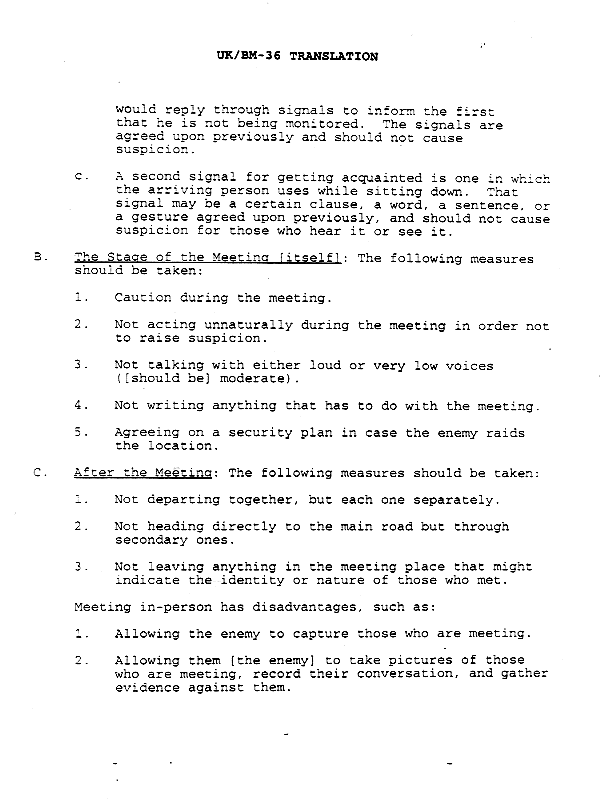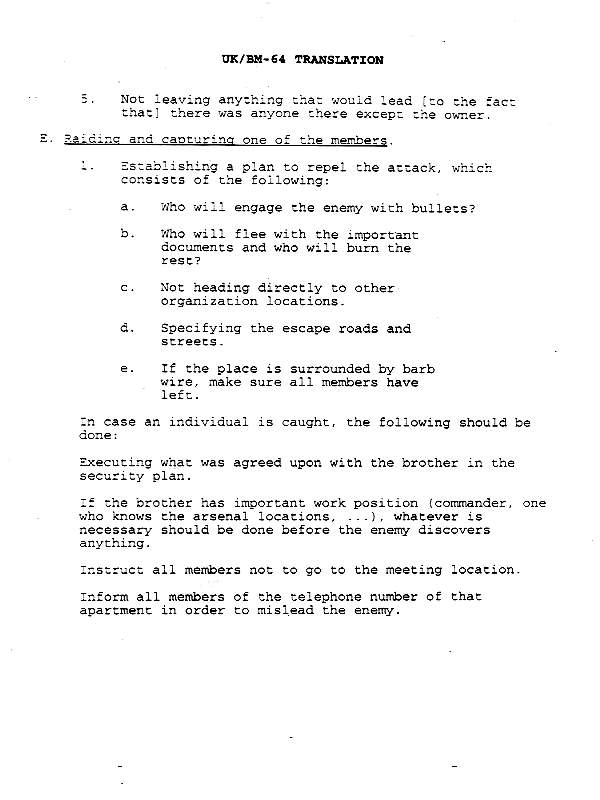 ---
---
chapter 10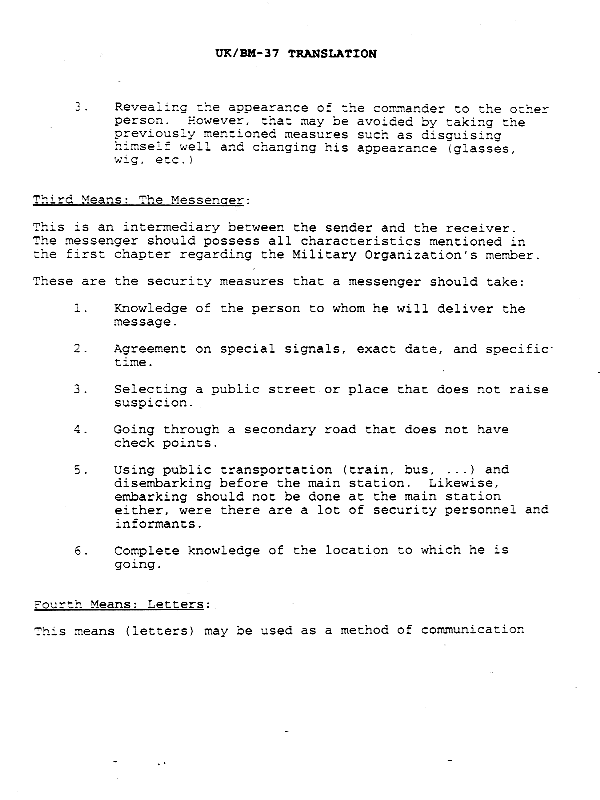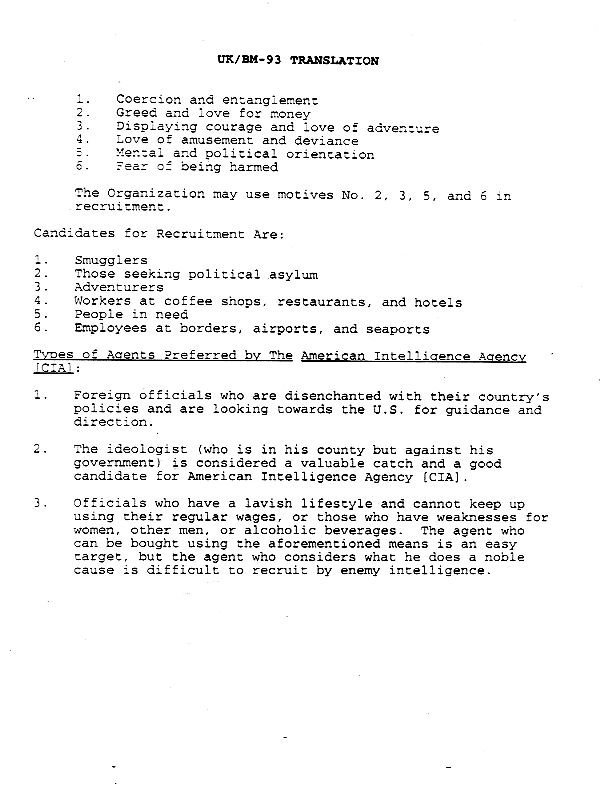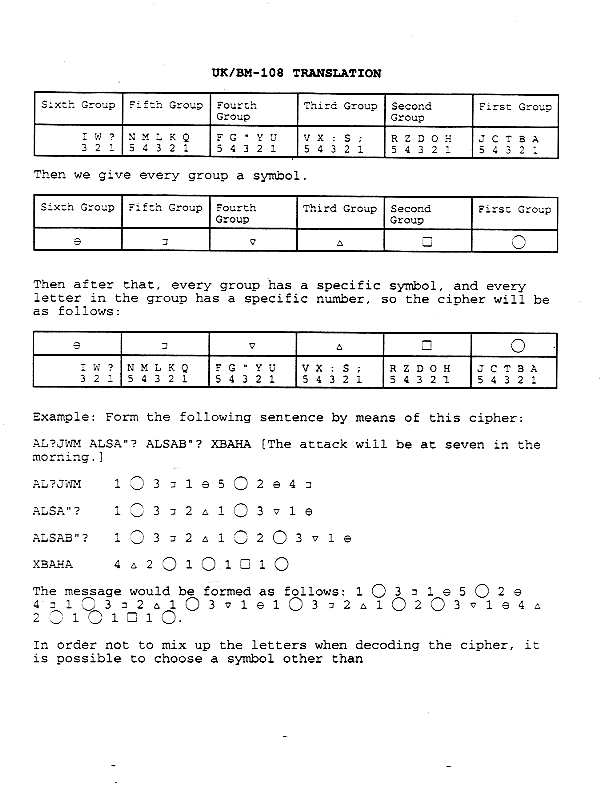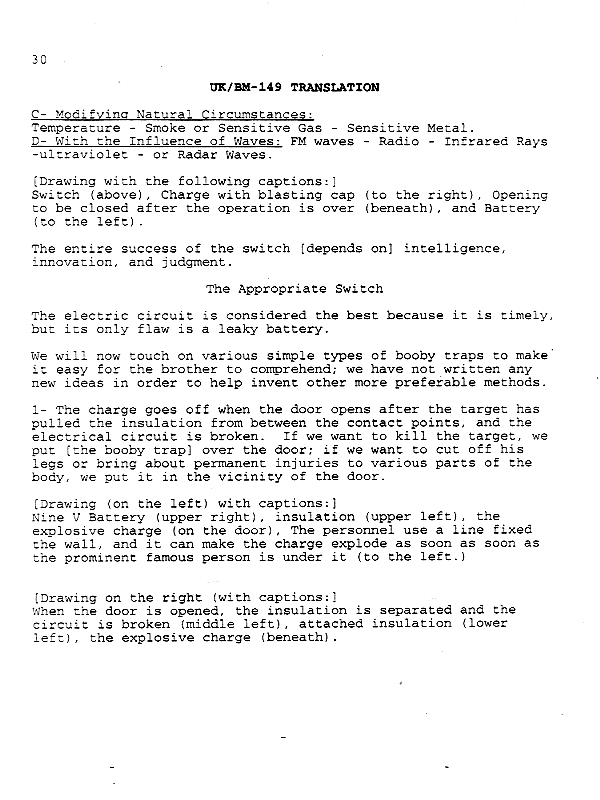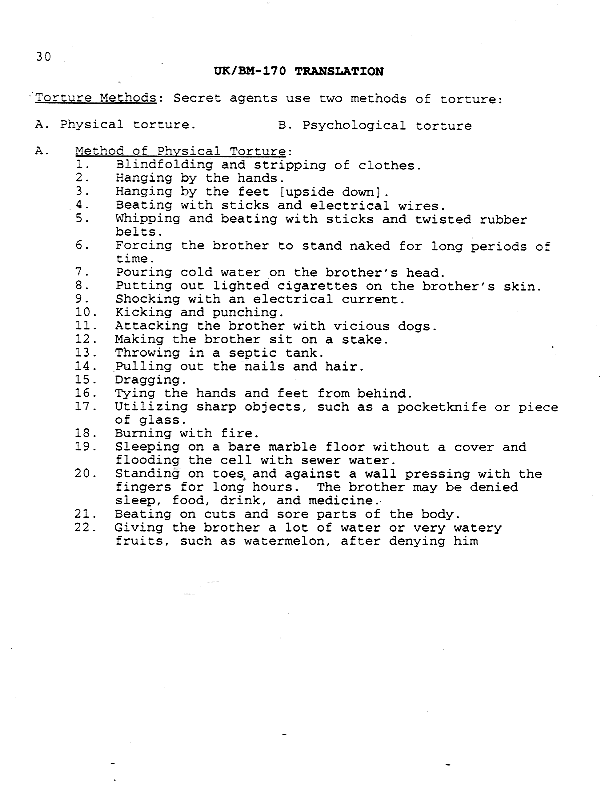 ---
---
chapter 11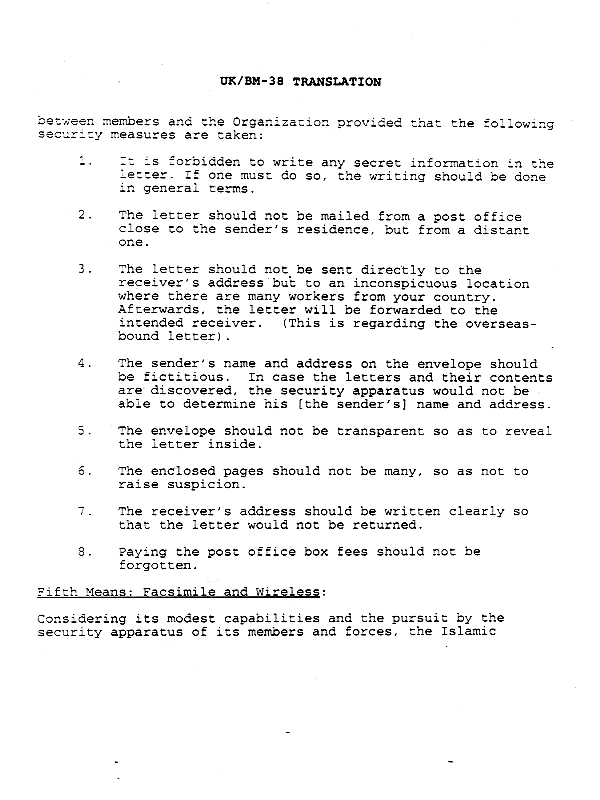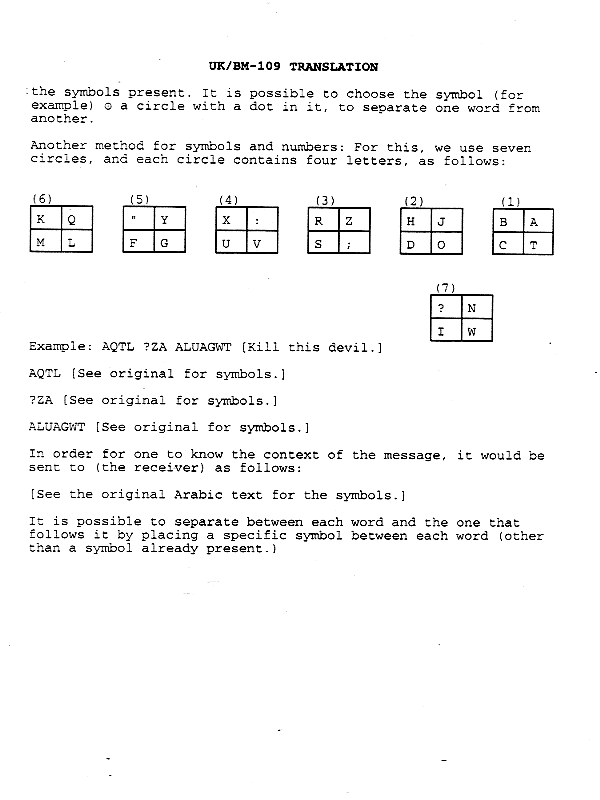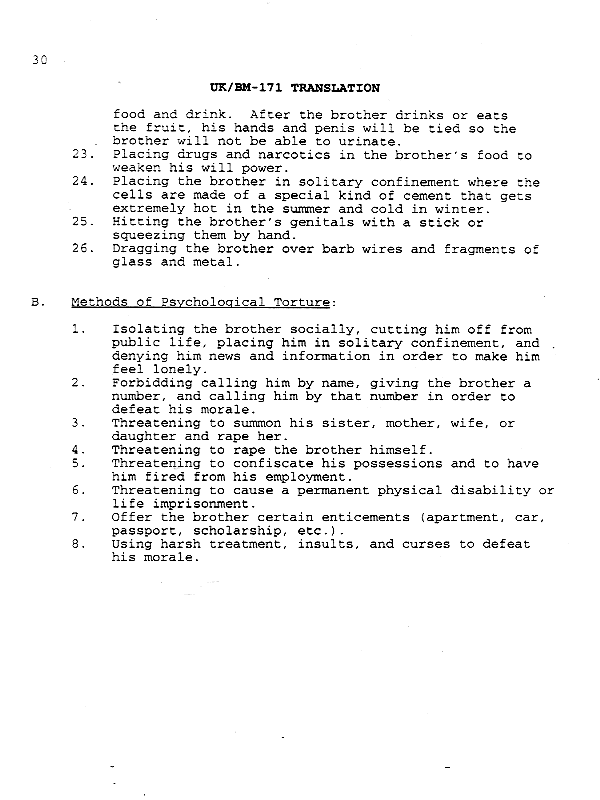 ---
---
chapter 12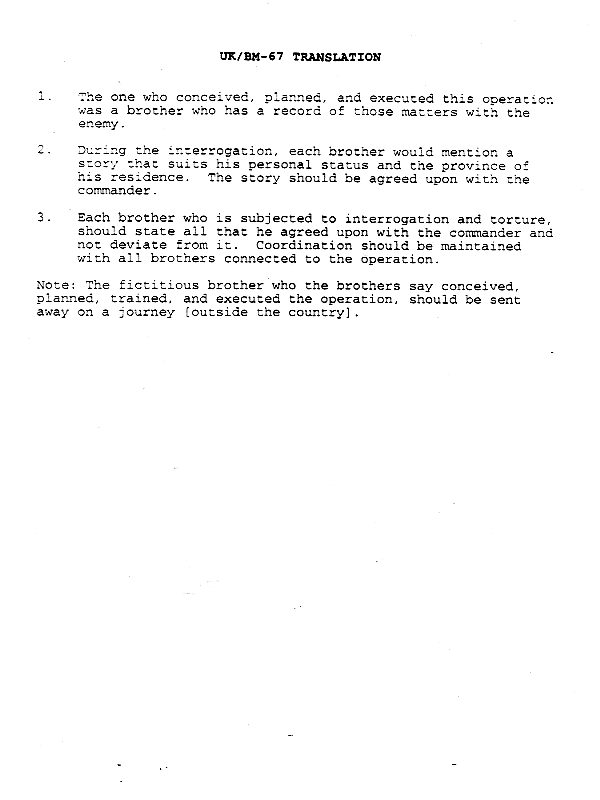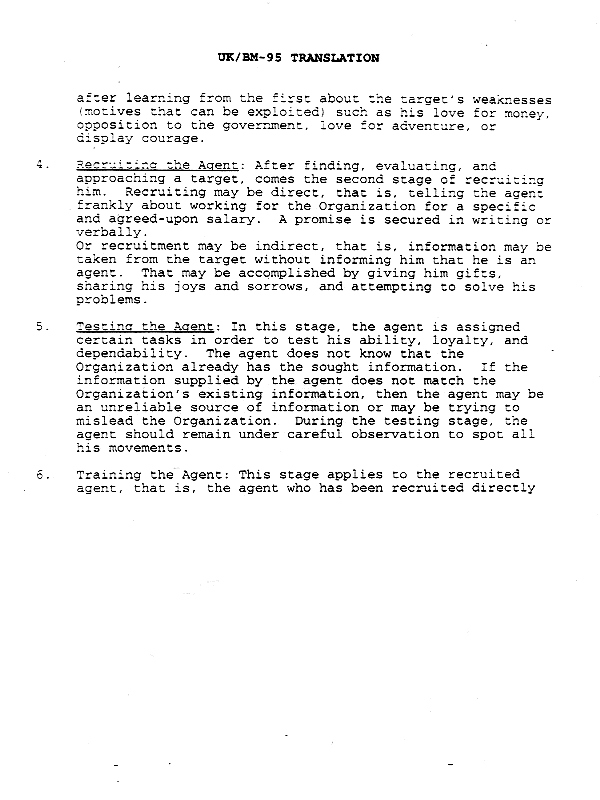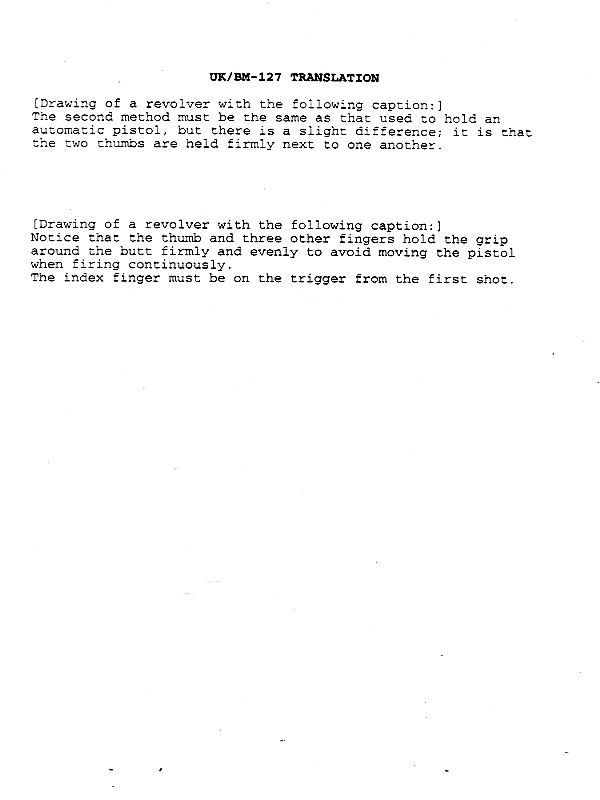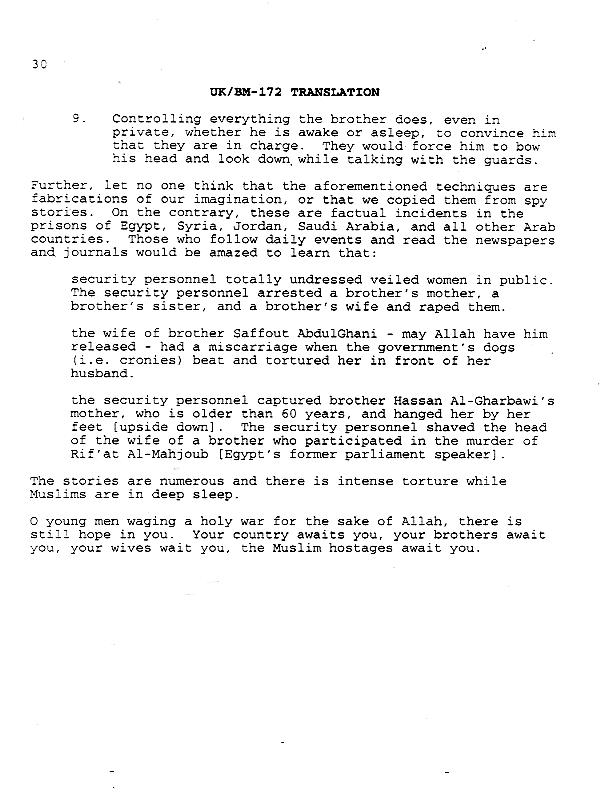 ---
---
chapter 13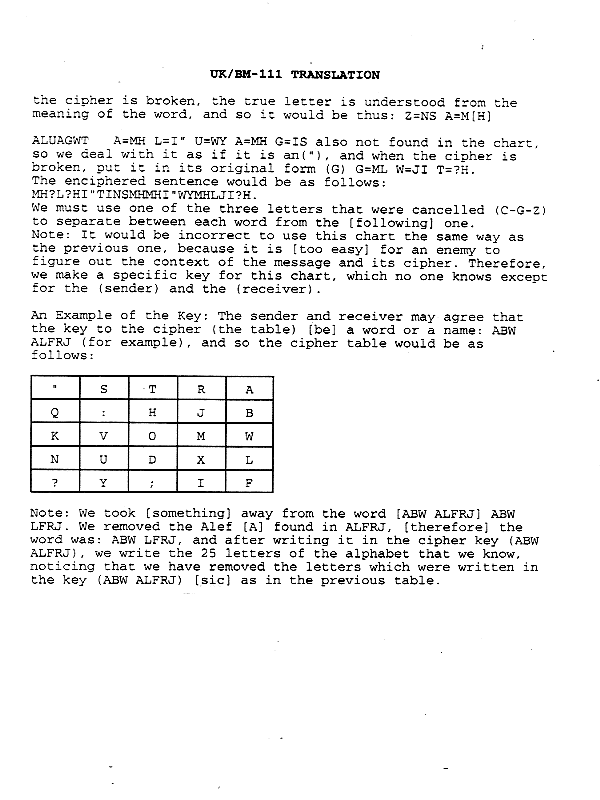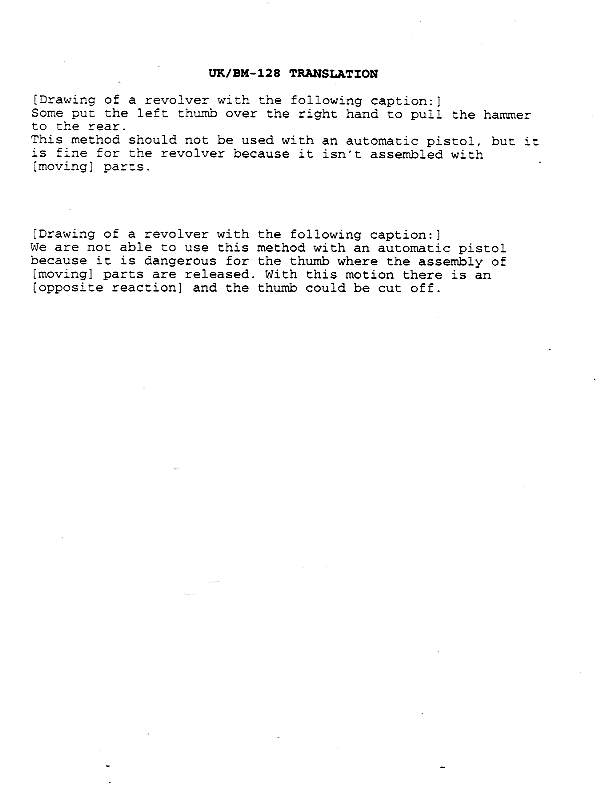 ---
---
chapter 14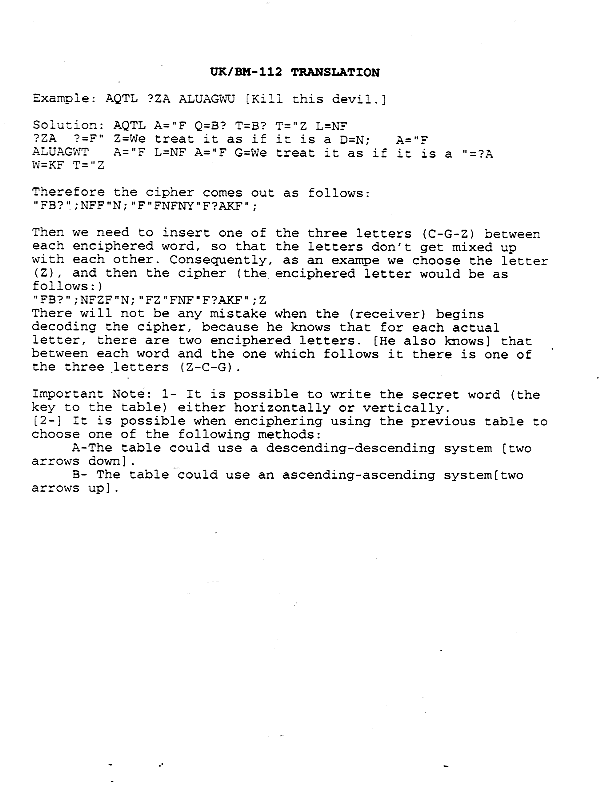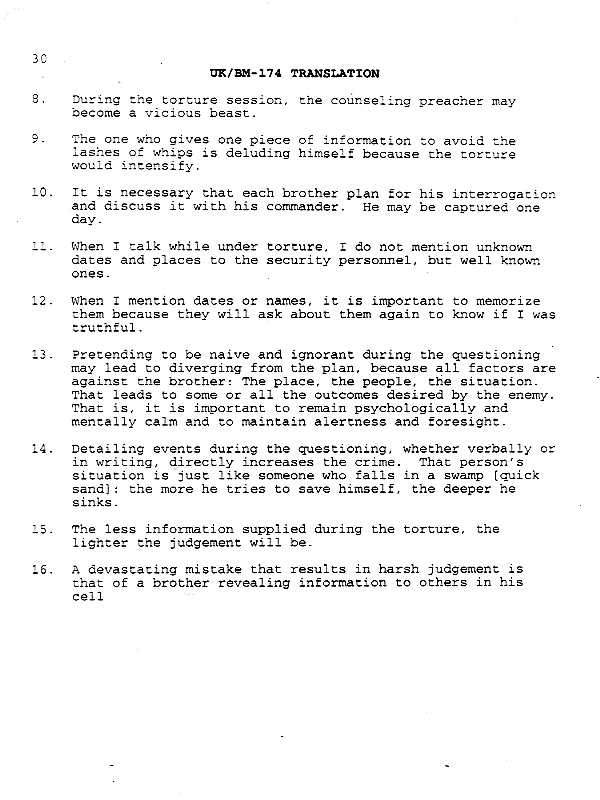 ---
---
chapter 15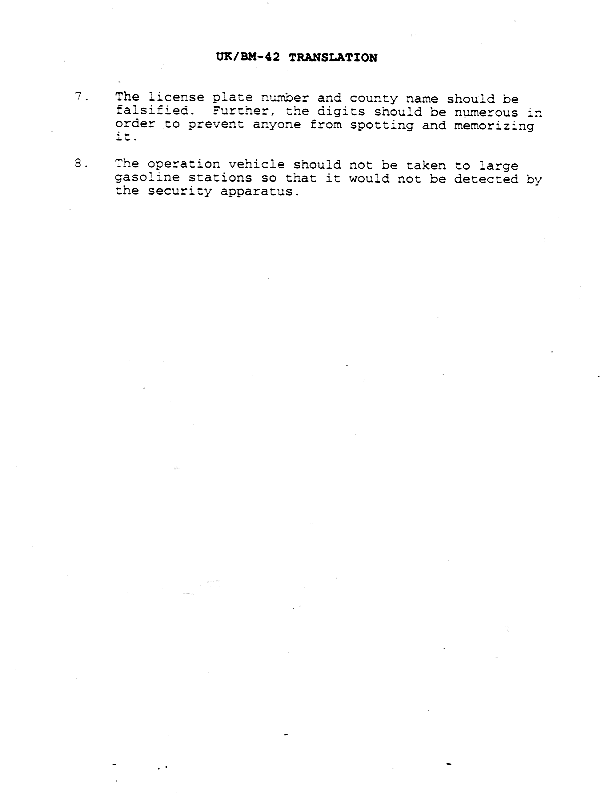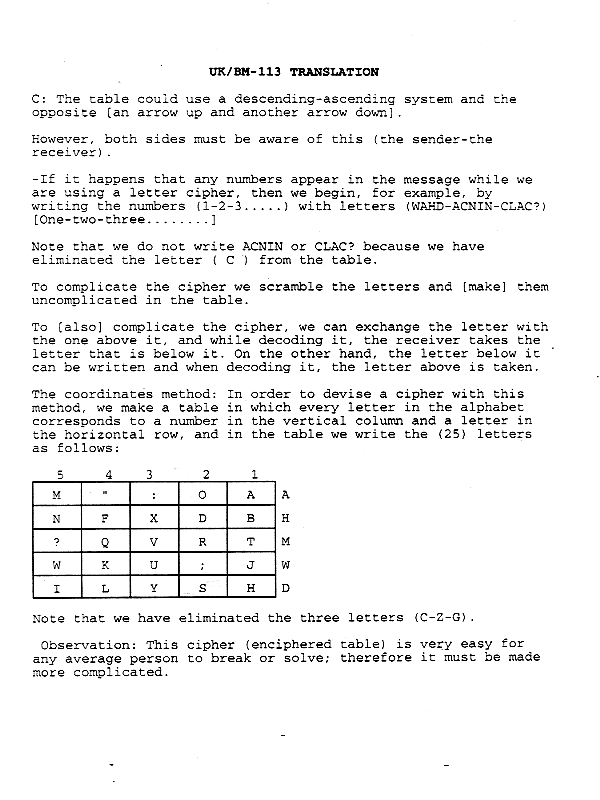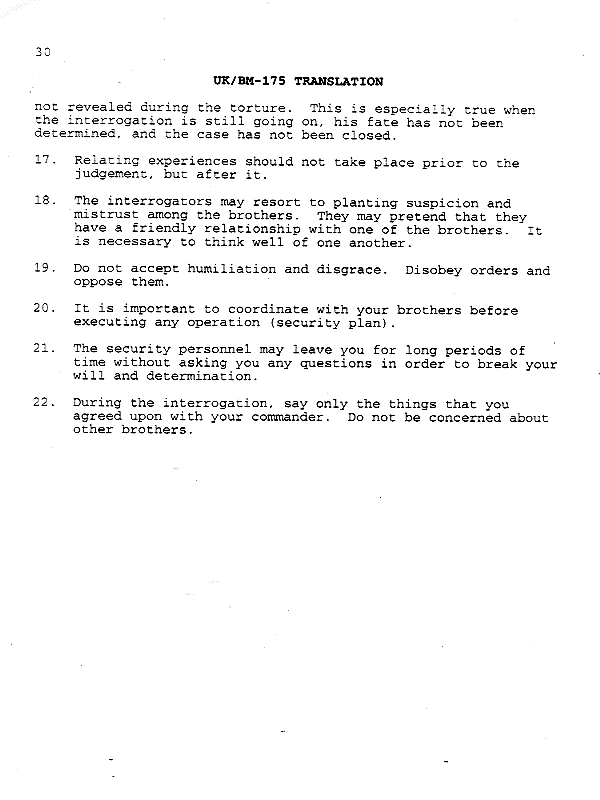 ---
---
chapter 16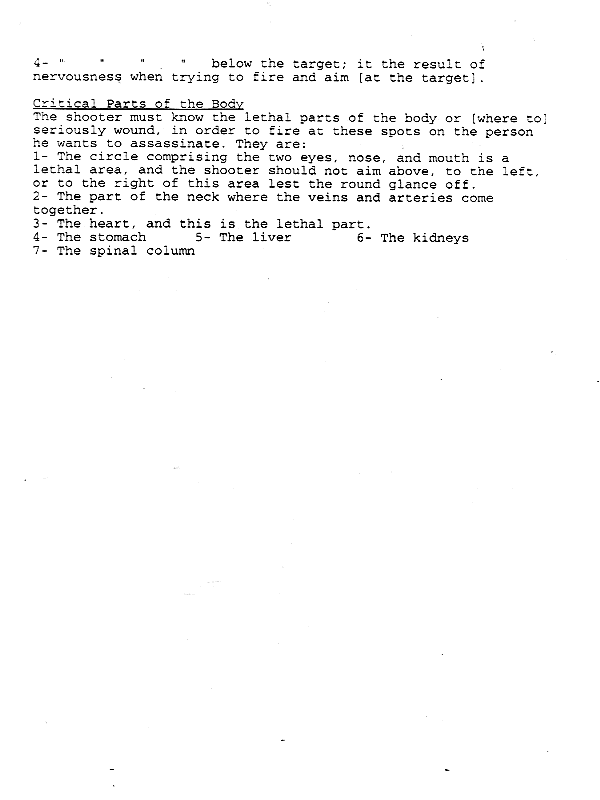 ---
---
chapter 17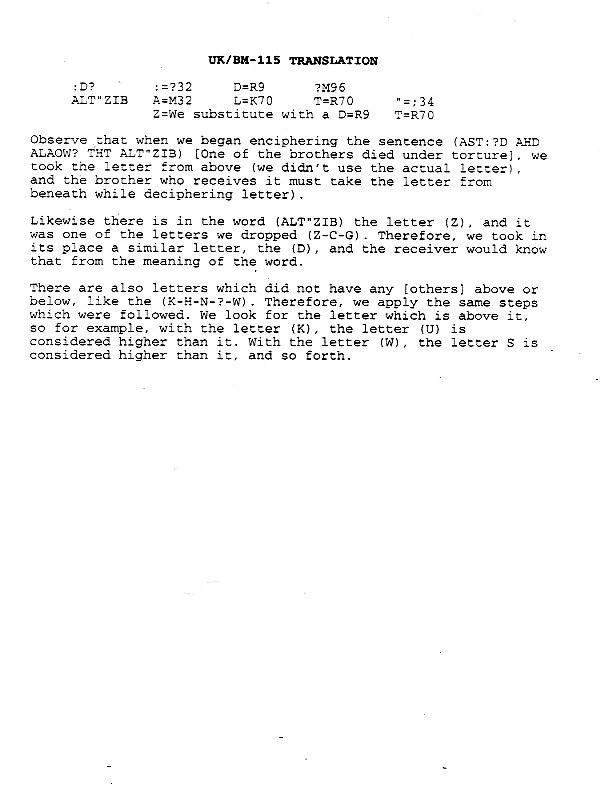 ---
---
chapter 18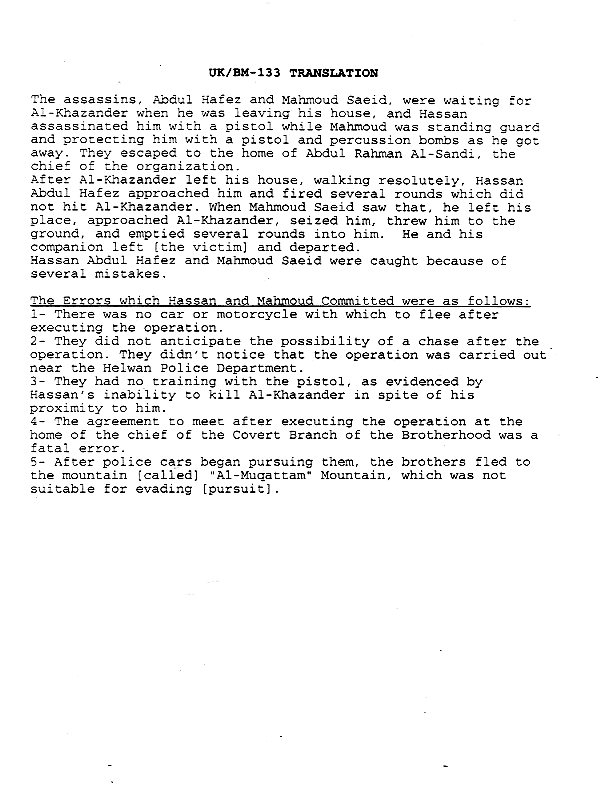 ---
---
chapter 19
---
---
chapter 20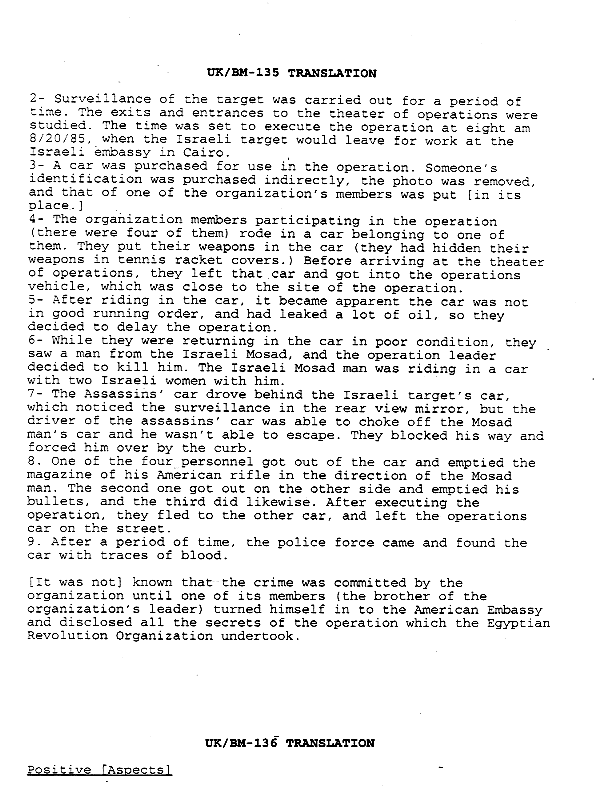 ---
---
chapter 21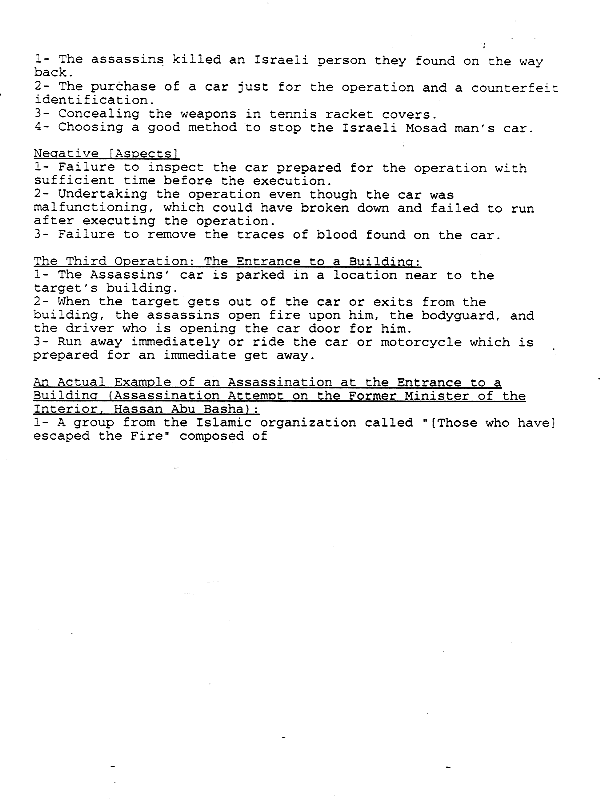 ---
---
chapter 22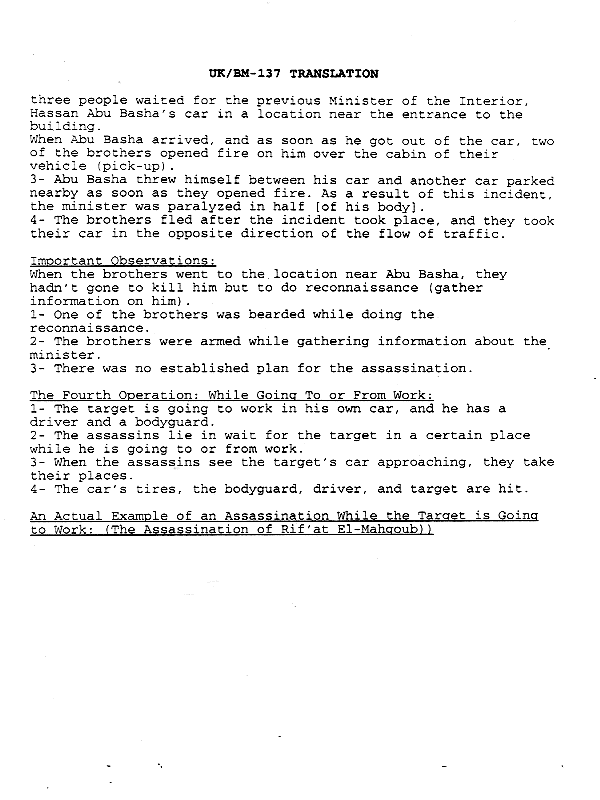 ---
---
chapter 23