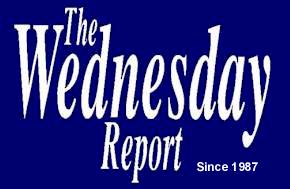 Notes hdl:1720/
ab.org is hosting official websites for the Afghanis (Taliban)
afghan-politics.org
www.afghangovernment.org
www.jamiat.com
ab.org we find is a spin-off of our old friends ADGA Group now based in Montreal although we have not confirmed that their Ottawa office is closed.

DNS for ab.org is supplied by Rogers ns1.rns.net

Registrant:
ROGERS NETWORK SERVICES (RNS2-DOM)
1 Valleybrook Drive
Don Mills, Ontario M3B 2S7
CA

Domain Name: RNS.NET

Administrative Contact, Technical Contact, Billing Contact:
Metronet NOC (MN906-ORG) noctoronto@METRONET.CA
Metronet Communications Group Inc.
100 King Street West
Ste. 2900
Toronto, ON M5X 1A4
CANADA
1.416.941.6263

Record last updated on 30-Jan-2001.
Record expires on 30-Nov-2002.
Record created on 29-Nov-1995.
Database last updated on 17-Sep-2001 18:53:00 EDT.

Domain servers in listed order:

NS1.METRONET.CA 209.82.127.10
NS2.METRONET.CA 216.13.0.10



Query: www.ab.org. Query type: Any record

Recursive query: Yes Authoritative answer: No

Query time: 130 ms. Server name: n/a

Answer:

www.ab.org. 172800 A 206.222.76.3

Authority:

ab.org. 172800 NS ns1.rns.net.

ab.org. 172800 NS www.ab.org.

Additional:

ns1.rns.net. 172800 A 206.222.68.4

Query:

www.jamiat.com. Query type: Any record

Recursive query: Yes Authoritative answer: Yes

Query time: 140 ms. Server name: n/a

Answer:

www.jamiat.com. 86400 CNAME jamiat.com.

Authority:

jamiat.com. 86400 NS www.ab.org.

jamiat.com. 86400 NS access.ab.org.

Additional:

www.ab.org. 86400 A 206.222.76.3

access.ab.org. 86400 A 206.222.76.36

hezb-e-islami.org

The data is set out below.

Whois Server Version 1.3

Domain names in the .com, .net, and .org domains can now be registered
with many different competing registrars. Go to http://www.internic.net
for detailed information.

Domain Name: HEZB-E-ISLAMI.ORG
Registrar: NETWORK SOLUTIONS, INC.
Whois Server: whois.networksolutions.com

Now going to whois.networksolutions.com for the full record.
The Data in Network Solutions' WHOIS database is provided by Network
Solutions for information purposes, and to assist persons in obtaining
information about or related to a domain name registration record.
Network Solutions does not guarantee its accuracy. By submitting a
WHOIS query, you agree that you will use this Data only for lawful
purposes and that, under no circumstances will you use this Data to:
(1) allow, enable, or otherwise support the transmission of mass
unsolicited, commercial advertising or solicitations via email
(spam); or (2) enable high volume, automated, electronic processes
that apply to Network Solutions (or its systems). Network Solutions
reserves the right to modify these terms at any time. By submitting
this query, you agree to abide by this policy.

Registrant:
Hezb-e-Islami Afghanistan (HEZB-E-ISLAMI-DOM)
132 Railside Rd. Unit 15
Don Mills, ON M3A 1A3
CA

Domain Name: HEZB-E-ISLAMI.ORG

Administrative Contact:
Afghanistan, Hezb-e-Islami (IGXQUQMJTI) trst786@AOL.COM
132 Railside Rd. Unit 15
Don Mills, ON M3A 1A3
CA
(416) 424-3971
Technical Contact:
Internet Services, Nexx (NOI4) root@NEXX.COM
Nexx Online
5255 Yonge Street, #800
Toronto
Ontario
M2N 6P4
CA
416-665-7450 416-665-3930
Billing Contact:
Asadullah (AS1068-ORG) info@HEZB-E-ISLAMI.ORG
Hezb-e-Islami Afghanistan
132 Railside Rd. Unit 15
Don Mills, ON M3A 1A3
CA
416-391-4432
Fax- 416-391-4432

Record last updated on 14-Sep-2001.
Record expires on 15-Dec-2002.
Record created on 15-Dec-1998.
Database last updated on 17-Sep-2001 18:53:00 EDT.

Domain servers in listed order:

DNS1.CASTLENETWORK.COM 209.47.47.140
DNS2.CASTLENETWORK.COM 209.47.47.130
Afghanistan - Consular Information Sheet
December 15, 2000
TRAVEL WARNING (issued 12/12/00): The Department of State warns U.S. citizens against travel to Afghanistan. We continue to receive threats from terrorists, including Usama bin Laden, who is based in Afghanistan, that do not distinguish between American government and civilian targets. U.S. citizens who are in Afghanistan or considering traveling there should be aware that the U.S. Government reserves the right to retaliate against the facilities of those who harbor terrorists, as well as the terrorists themselves. The Department of State urges Americans who decide to remain in Afghanistan in spite of this warning to exercise extreme caution, monitor their security situation closely and make plans for responding to a sudden deterioration in security conditions.
All U.S. personnel at the U.S. Embassy in Kabul were evacuated in 1989, and no other diplomatic mission represents U.S. interests or provides consular services.
President Clinton signed an Executive Order imposing financial and commercial sanctions against the Taliban in Afghanistan, a faction that currently exercises de facto control over much of the country, for their support of Usama bin Ladin and his terrorist network. On December 7, 2000, the United States and Russia introduced a new sanctions resolution against the Taliban for their refusal to comply with earlier (1999) United Nations Security Council Resolution 1267, demanding that Taliban authorities turn indicted terrorist Usama bin Laden over to a country where he can be brought to justice. The Taliban have criticized this action and have threatened to close UN non-humanitarian offices. The increased tensions created by the Taliban reactions to proposed new sanctions increases the risk of violence against U.S. citizens in Afghanistan.
In addition, frequent military operations continue in various regions of Afghanistan, sometimes involving intense fighting. Americans remain vulnerable to politically and criminally motivated attacks and violence, including robbery, detention and physical and/or mental harassment. The estimated 5-7 million landmines scattered throughout the countryside pose a danger to all residents and visitors to Afghanistan.
U.S. citizens who decide to enter Afghanistan in spite of this warning are strongly urged to register and obtain updated security information at the American Embassy in Islamabad, Pakistan, or the U.S. Consulate in Peshawar, Pakistan, at the following addresses:
U.S. Embassy, Diplomatic Enclave, Ramna 5, Islamabad, Telephone (92-51) 2080-0000, Consular Section (92-51) 2080-2700, Fax (92-51) 822-632
U.S. Consulate Peshawar, 11 Hospital Road, Telephone (92-91) 279-801, Fax (92-91) 276-712
******
This replaces the Consular Information Sheet dated September 14, 1999 to delete Y2K information and to update the Travel Warning regarding potential danger to Americans who travel to Afghanistan, including the likelihood of increased violence in reaction to newly introduced UN sanctions regarding the Taliban. The Department is unable to provide information on any other topics, such as country description, entry requirements, medical facilities, medical insurance, crime, traffic safety and road conditions, and aviation safety oversight, because there is no U.S. diplomatic or consular presence in Afghanistan.
Eid al-Fitr (Eid-e-Fitr): The most important month of the Islamic calendar is Ramadan, the ninth month, during which every Muslim - except the old, young, pregnant women and the sick - is required to avoid food, drink from dawn to dusk. The feast of Eid al-Fitr commences after the month of fasting ends, on the first day of the month of Shawal. Celebrations usually last for about three days. Congregational prayers are held in mosques, after which Afghans visit their friends and relatives. New clothes, especially for the children, are made, and food is prepared.
Eid al-Adha (Eid-e-Qurban): Once the fasting month and ensuring celebrations have ended, it is time for those planning to perform their pilgrimage to Mecca to start preparations for their journey. The hajj, takes place in the 12th month of the Muslim calendar, the rituals being performed in Mecca between the 7th and 10th days. The feast of Eid al-Adha is celebrated on the 10th day of the month. Animals, such as sheep, goats, and camels, are sacrificed, especially by those who have already performed the hajj. This commemorates the slaying of a sheep, instead of Isaac, as a sacrifice by his father Abraham, at the command of the Allah. One third of the slaughtered animal is used by the family, another third is distributed to relatives and the rest is given to the poor.
Nau-Roz (New Year's Day): Literally meaning a new day. Nau Roz is the first day of spring and of the Afghan solar calendar, and falls on March 21st. This festival dates back to the time when Zoroastrianism was still a powerful religion, long before Islam arrived in Afghanistan. During the celebrations, lavish meals are prepared in Afghan homes. Two dishes, samanak and haft-mehwah are specially cooked for the occasion. Samanak, a dessert like made of wheat and sugar, can take more than two days to prepare. Haft-mehwah consists of seven fruits and nuts to symbolize spring: walnuts, almonds, pistachios, red and green raisins, dried apricots, and a local fruit known as sanjit.
Ashura: To the Shi'ites, the most important religious period of the year is the first 10 days of the new year. This is a period of mourning, in memory of the killing of Hussein, the grandson of Prophet Mohammad (PBUH), at Karbala on October 10 680 A.D., along with 72 of his immediate family and followers. The festival climaxes on the tenth day of the month of Moharram. Ashura is an optional fast day. As the Shiite population is relatively small, this day is celebrated on a smaller scale in Afghanistan.